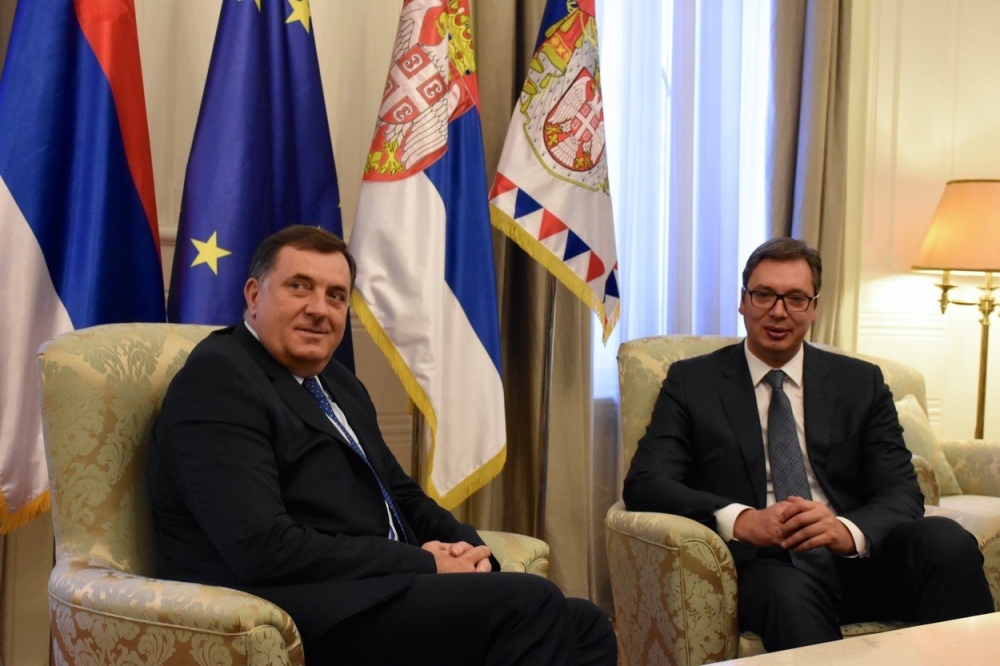 Serbian President Aleksandar Vučić will visit Banja Luka today, where he will deliver a total of about 2.7m euro in aid to the institutions there.
During the visit, the Serbian President will speak with senior officials of Republika Srpska, the Serbian President's Press Office reported.
According to the program, the President of Serbia will first visit the University Clinical Center in Banja Luka, where he will deliver the donation from the Republic of Serbia. 15 ambulances, worth almost 750,000 euro.
Vučić will then visit the works for the construction of the multi-purpose facility, which is planned to house a kindergarten, a health center and a local community, the construction of which is financed with Serbian funds in the settlement of Petrićevac.
This will be followed by a meeting between the President of Serbia, Aleksandar Vučić, with the Serb representative in BiH Presidency, Mirolad Dodik, and the President of the Republika Srpska, Željka Cvijanović.
Following the meeting, media statements by Vučić and Dodik were scheduled.
The President of Serbia will end his visit to Banja Luka with an inspection of one of the works for the construction of the Serbo-Russian temple.
Serbia is also helping RS "Nikola Tesla" student center in Banja Luka with one million euro to rebuild a kiosk.
Also, for several smaller municipalities in Republika Srpska, Serbia will allocate 540,000 euros for kindergartens, schools, health centers and 400,000 euros for the Cultural Center in Petrovac./ibna