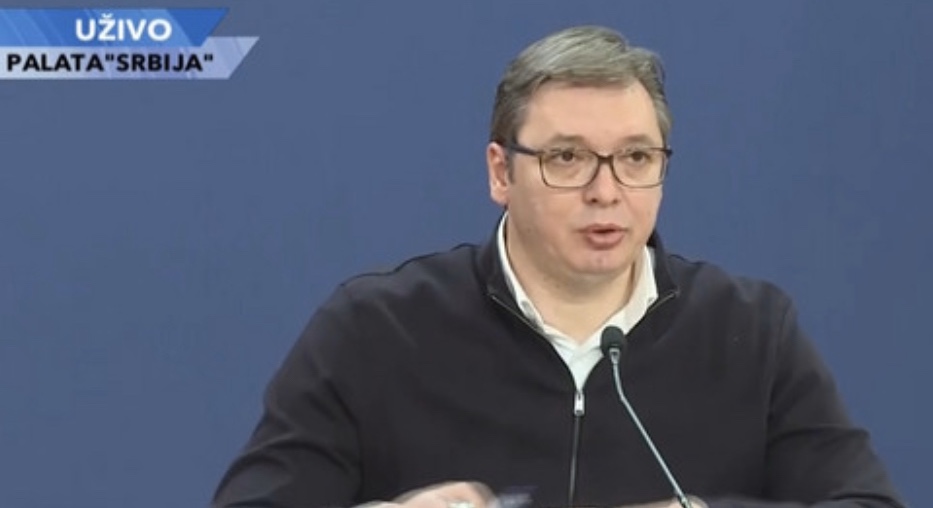 Serbian President Aleksandar Vucic said in a statement that Belgrade was determined to help the Serbs in Kosovo and Metohija cope with the coronavirus epidemic, expressing his readiness to fully collaborate with Pristina officials to deal with it.
According to the presidency, Vucic expressed concern about the spread of the infection in Kosovo and Metohija in a phone conversation he shared with UNMIK chief Zahir Tanin.
Vucic and Tanin also discussed the state of politics and security in Kosovo and Metohija on the occasion of the forthcoming UN Security Council meeting to be held via video conference, which will be focusing on the UN Secretary-General's report on UNMIK.
During the talks, Vucic noted that the UNMIK Security Council meetings were important for Serbia to maintain continuity on the Kosovo and Metohija issues, as well as to secure regular updates on the political and security situation.
The President of Serbia informed that 248 trucks have been sent to Kosovo and Metohija in recent days, adding that there was no shortage of products there.
Speaking from Novi Pazar where he visited the health facilities and handed over medical supplies, Vucic said that Serbia was doing everything it could for its people in Kosovo and would continue to do so under these "relatively difficult conditions".
As for the upcoming period, Vucic stated that for a few more days the outcomes of the period between March 10 and 16 would be felt as more than 400,000 people arrived in Serbia at that time, a number that was impossible to control.
"These people are not guilty; it's not a shameful disease. I'm a cardiovascular patient and it's not a shame; it's a shame when someone is a thief or an inactive person. That's why I ask people to be disciplined and to report any problem they might be experiencing", he said.
Vucic reiterated that he did not want to clash with the main opposition amidst a state of emergency, but commented on the Alliance's proposal for Serbia for retirees to be allowed to step out for a walk for an hour at night, noting that that was a very bad idea.
"Imagine having 1,780 million retirees on the streets for an hour… It wouldn't be Wuhan and Italy, but all together, plus New York five times", Vucic said, urging retirees to listen to the doctors and the authorities and stay home. /ibna