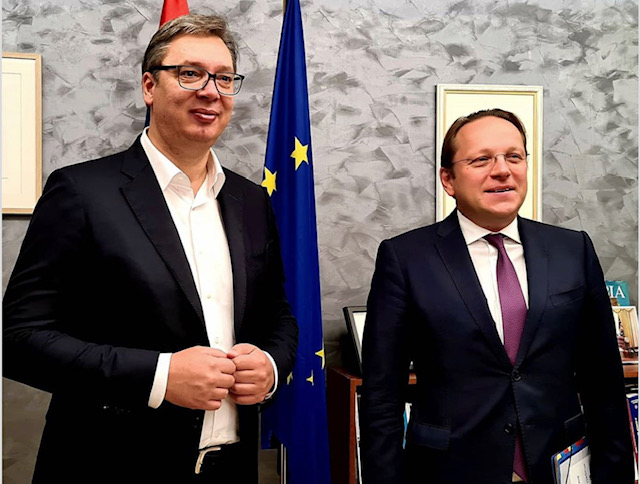 Vučić is at the head of the Belgrade delegation in Brussels, which is taking part in a new round of dialogue with Pristina, days after the signing of an agreement on economic normalization of Serbia-Kosovo relations in Washington.
Today, the President of Serbia, Aleksandar Vučić, met with the European Commissioner for Neighborhood Policy and Enlargement, Oliver Varhelyi
Yesterday, the Serbian President met with Miroslav Lajcak, EU Special Envoy for the Belgrade-Pristina Dialogue, and Matthew Palmer, US Deputy Secretary of State and Special Representative for the Western Balkans.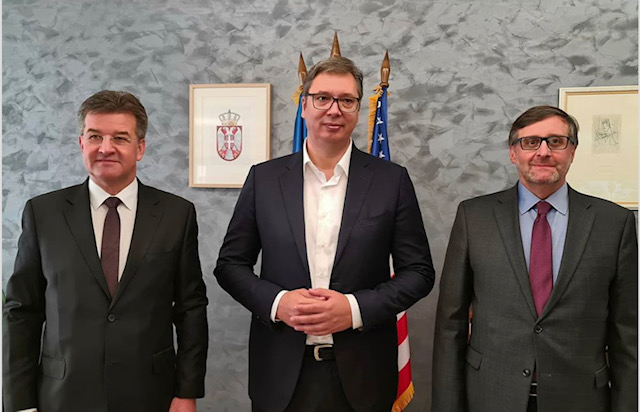 "We had a good meeting, we talked about all the important issues and how to continue the dialogue tomorrow. Today we have important meetings of our teams and I believe that there will be results; there are three main issues. The first issue is the missing persons, the second is the internally displaced and the economy, based on a part of what we agreed in Washington, to see how we can use it. To improve our relations, not to see each other as enemies, to see how to do what is good for our peoples, both Serbs and Albanians, he says, among other things, on his Instagram profile the Future of Serbia.
Richard Grenell, the White House's special envoy for the Serbia-Kosovo dialogue, said yesterday that during the dialogue in Brussels, point 10, which was rejected by the final version of the agreements signed in the White House, would be on the table. The mentioned point for the Serbian delegation was questionable because it explicitly seeks mutual recognition of the two sides./ibna