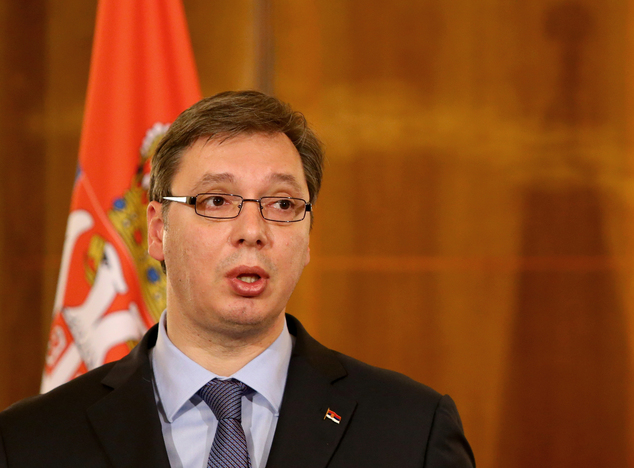 Athens, October 2, 2015/Independent Balkan News Agency
By Milos Mitrovic
"Serbia slowly but safely exits from the crisis and this will enable us to go firmly towards the European Union and keep good relations with Russia, China, India and other countries", Serbian Prime Minister Aleksandar Vucic said giving a lecture to the students of the Faculty of Law in Belgrade today.
In his words, Serbia's path to the EU is useful because accession process will help the country learn a lot and "make the system". Vucic's lecture was titled as "Serbian state between the East and the West".
Speaking of the need of Serbia to preserve its "traditionally good relations with the East", Vucic stressed that the country has "showed" its relations with Russia by not imposing sanctions against Moscow due to Ukraine crisis. PM explained that Serbia did not take such action "regardless of the pressures" Belgrade has faced.
"Serbia should learn a lot from the West", Vucic said, underlining however, that the East should also be a model because of "the kind of its loose and wideness which West has not allowed for its procedures".
Premier also hailed the "protestant world" due to its fondness of diligence which, as he said, has never been respected enough in Serbia.
Vucic recalled the attempt to "proclaim Serbs genocidal people", referring to British resolution draft on Srebrenica in UN earlier this year and recent Croatian "economic aggression" against Serbia, alluding to refugees controversy with neighboring country. In both cases Serbia has "resisted" without suffering any consequences, he said. Considering row with Croatia, Vucic said that European Commission has supported a non member against EU member state for the first time.
According to Tanjug news agency, Vucic "exclusively" revealed to students that the fiscal deficit in September was six time lower than expected.