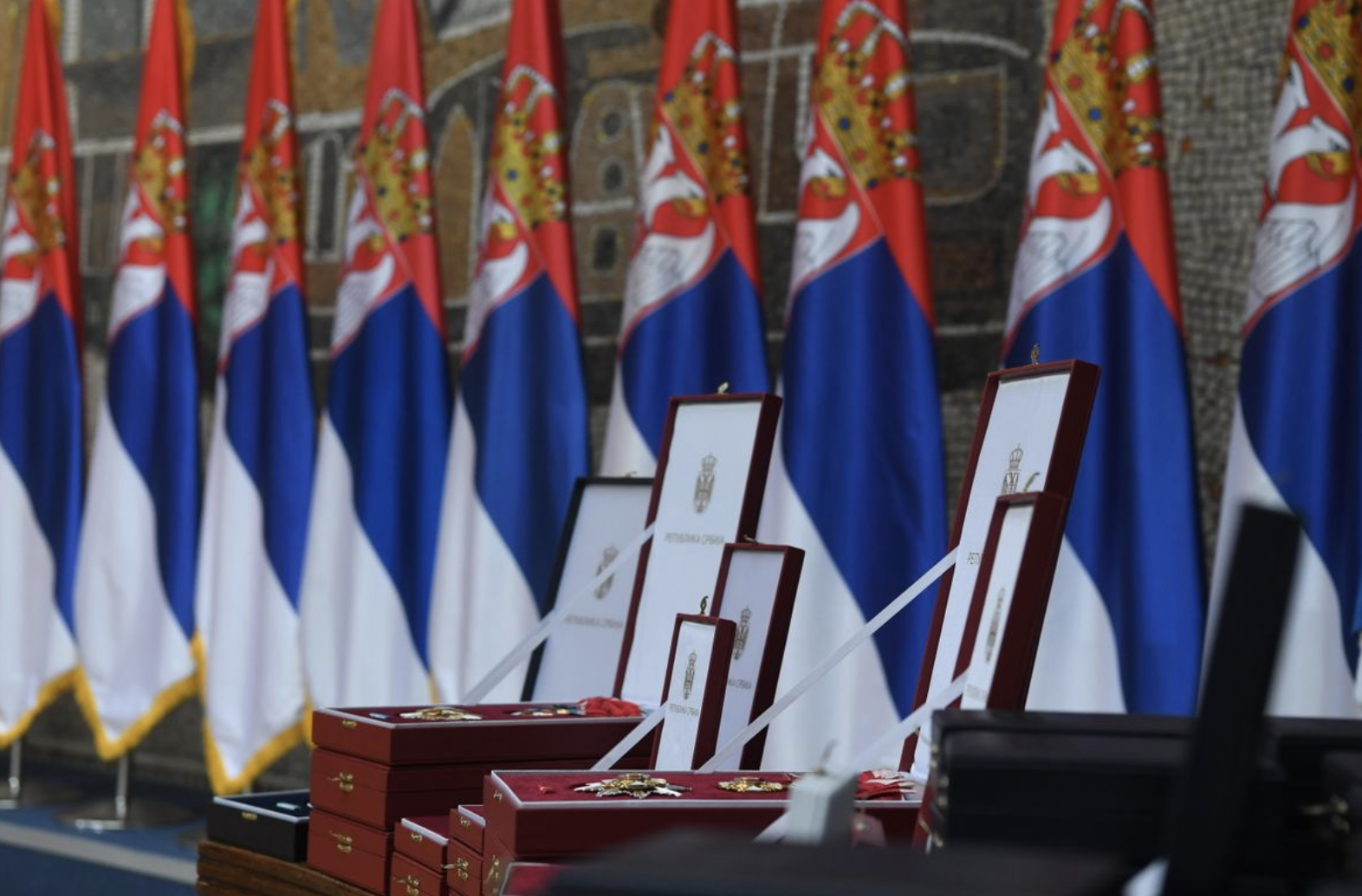 The Serbian nation celebrated the 217th anniversary of the first Serbian uprising against the Ottoman yoke in 1804, with President Aleksandar Vučić awarding the Order of the Republic of Serbia to 164 figures, institutions and associations.
The award, which is the highest honor of the Serbian state and is awarded to heads of state and officials of foreign governments, was awarded among others to former President of the Hellenic Republic Prokopis Pavlopoulos and to Cypriot Minister of Foreign Affairs Nikos Christodoulides Greece and Cyprus with Serbia for their contribution to the development of relations between Greece and Cyprus with Serbia. The medals will be awarded to both Prokopis Pavlopoulos and Nikos Christodoulides when conditions allow.
During the Sretenje celebration, the Serbian President described the day as "the most important date in the historical, political and religious calendar of beautiful Serbia."
Aleksandar Vučić referred to revolutionary leader Karadjordj Petrovic who on that day started the uprising against the Turks, but also to Prince Miloš Obrenović and Dimitrije Davidović who on the same day adopted a modern, liberal and timeless Constitution, way ahead of its time.
"These are the celebrations of all those who love and live for their Serbia," the Serbian president said, sending a message to the Serb communities in Kosovo and Metohija, Montenegro and Republika Srpska, who join today the celebrations.
"I thank the heroes of our time, who gave a lot to Serbia and lived not only for themselves, but also for us. To give to Serbia without asking anything in return, to incorporate someone's work in its name, to sacrifice for it, is the greatest one can do in life and that is why Serbia responds with gratitude and the greatest recognition that can be given. Their names will be written in the eternal book of honor, courage and praise," President Vučić told the honorees. /ibna