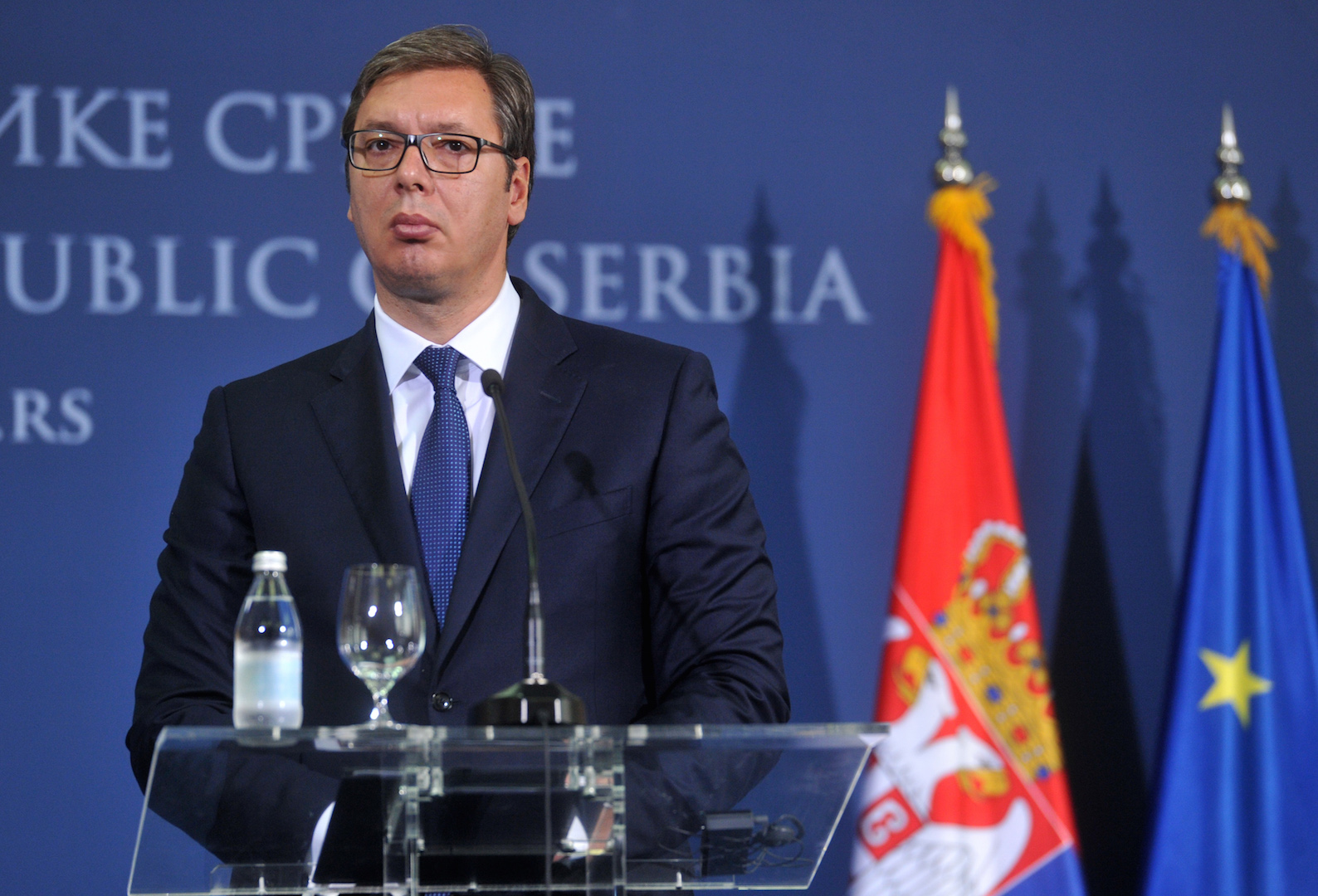 Serbian President Aleksandar Vucic announced today that a curfew would be introduced in Serbia, following a cabinet meeting.
Starting tomorrow at 20:00 until 05:00, a prohibition of movement for all persons except representatives of the competent authorities and those working in the third shift will be introduced.
"Starting 10 am tomorrow, everybody over 65 years old in all urban areas and everyone over 70 in all rural areas will be prohibited from stepping outside. If necessary, the threshold will also be lowered to 65 for rural areas as well. They have to stay in their homes; I beg for our elders to understand this", Vucic said.
He added that he would try for this to reach every household with the help of young people under 25.
"Where this is not possible, shops will open so they can shop from 4 am to 7 am, when no one is out in the streets. The penalties will be very severe for those who violate the quarantine.
Vucic added that the police will be inspecting people from abroad arriving to Serbia and who, as Vucic stressed, we had asked that they did not come.
"Out of approximately 7.000 people, more than 5,000 were found at home and more than 1,650 were not in their homes. The Serbian army will take over all closed border crossing points, hospitals and immigration centers".
"Please do not offend our army; they must guard the hospitals so that the coronavirus does not find its way inside the hospitals", Vucic said.
He also added that because of the coronavirus the goal was to suspend urban and interurban transport, trains, and to make sure that there was no traffic on the roads.
As for food products, the situation is good. We have enough food to also help out our neighbors in the area as much we can. I am thinking in particular about Republika Srpska and Bosnia and Herzegovina, North Macedonia, and we will see about Montenegro.
"Right now, we have one million tonnes of grain, which is enough for us for 10 months. We have more than enough of every food category.
Vucic emphasized that salaries would not be curtailed and there would be no redundancies in the public sector, as the budget is in good shape.
"Now we will have more money because of the depreciation of the dollar that has reduced our public debt. We have a strong and stable economy", the Serbian President said.
The most important news for Vucic today was his talks with China's partners.
"My appeal two nights ago received a lot of attention and many companies want to help. China is sending us a lot of help; anything we have asked for, it was approved", Vucic said.
The curfew announced by Vucic is an administrative measure restricting the movement of citizens to maintain public safety, except for a fixed period of time during the day to be determined by the competent authorities. This practically means that citizens will not be able to get away from their homes, except for the hours specified by the competent authorities and in cases where stepping out is necessary.
The curfew is part of the emergency measures announced in a country. Up until now, it was usually enforced during night hours, but in this case of the coronavirus outbreak it could mean that it remains in place all day long.
Anyone on the road during a traffic ban can be detained and be fined by the authorities for actions against state decisions. /ibna