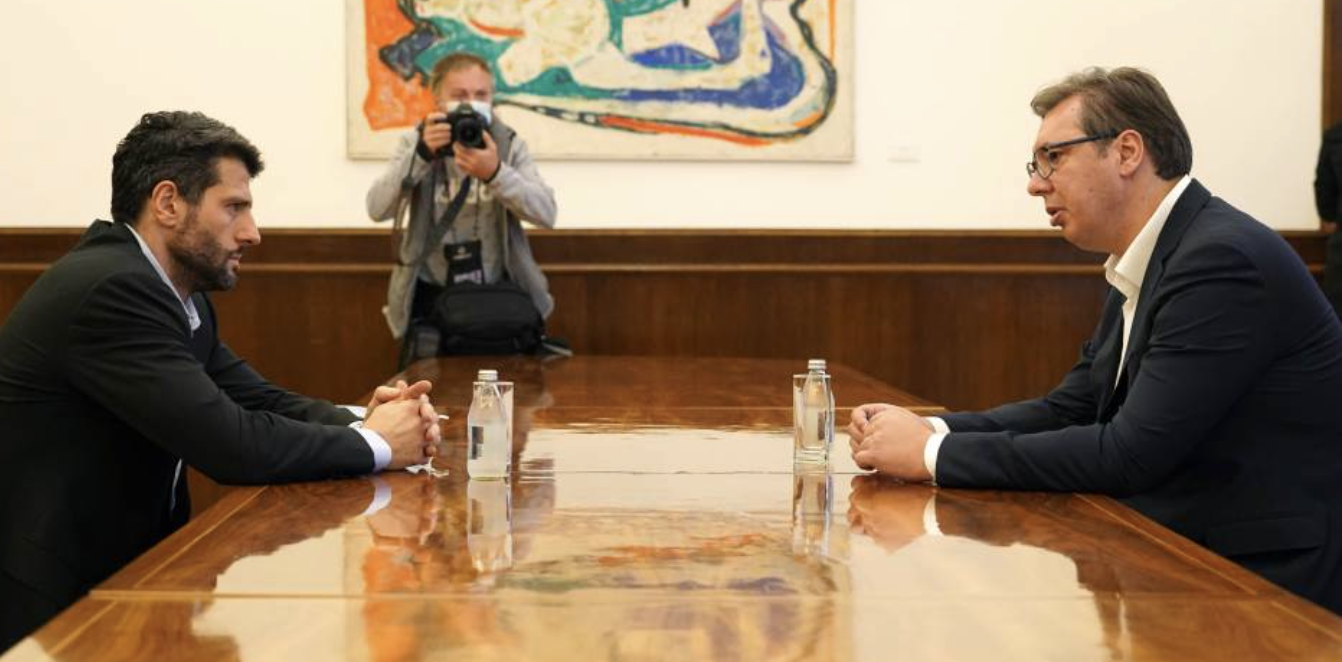 SPAS President Aleksandar Šapić said on Wednesday night that he was willing to accept the proposal of Serbian President and SNS leader Aleksandar Vučić on the unification of SNS and SPAS, adding that he hoped an agreement would be reached and that, perhaps, the two parties will be part of a common organization.
"I can confirm what Vučić said, that next month we will officially sit down to discuss this issue," Šapić told to Tanjug Agency.
When they asked him if he was willing to accept the invitation, Šapić replied in the affirmative, adding that the proposal was a consequence of their talks and reiterated that the talks were between the two so far, and now the talks are being upgraded to a higher level.
"Now we have upgraded them to the highest level of the two organizations and in the next two weeks, I hope we will be able to reach an agreement and become, perhaps from June, part of a joint organization," Šapić said.
On Wednesday night, after the SNS presidency meeting, Vučić announced that he had submitted a proposal to the party, which was unanimously accepted, for the establishment of a working group that will start talks with Aleksandar Šapić's SPAS for their union in a political party./ibna