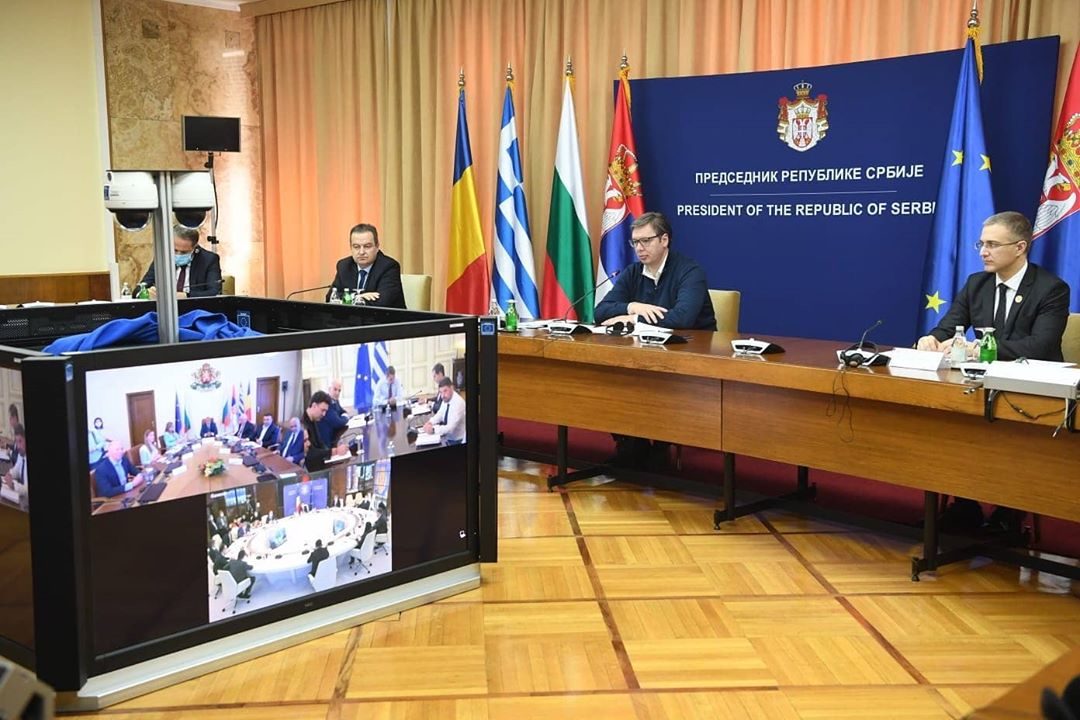 The President of the Republic of Serbia, Aleksandar Vucic, took part in a teleconference meeting on Tuesday between representatives of the Supreme Cooperation Council between Serbia, Bulgaria, Greece and Romania, during which they discussed the gradual easing of measures to facilitate the movement of people and goods, as well as tourist trips between the four countries.
President Vučić noted that in order to promote economic activity, Serbia agrees to open its borders on June 1, by implementing appropriate epidemiological measures. He stressed that the mutual agreement to ease border crossings is one of the key elements for boosting the economy, especially in the field of tourism.
The interlocutors concluded that all four countries are successfully dealing with the COVID-19 virus and said that the opening of the borders will allow for the faster recovery of national economies.
Greek Prime Minister Kyriakos Mitsotakis proposed opening the Greek borders from June 1 for business trips, seasonal workers and family members living in other countries, while the opening of borders for tourist trips is scheduled for June 15.
It was also agreed that the next meeting of the Supreme Council will be held in Bulgaria in early June, where a bilateral meeting between President Vučić and Prime Minister Borissov will take place before the Council meeting, during which talks on joint infrastructure projects are planned. This will be the first meeting in a year, which will continue the good practice of the quarterly meetings of the heads of the High Council./ibna