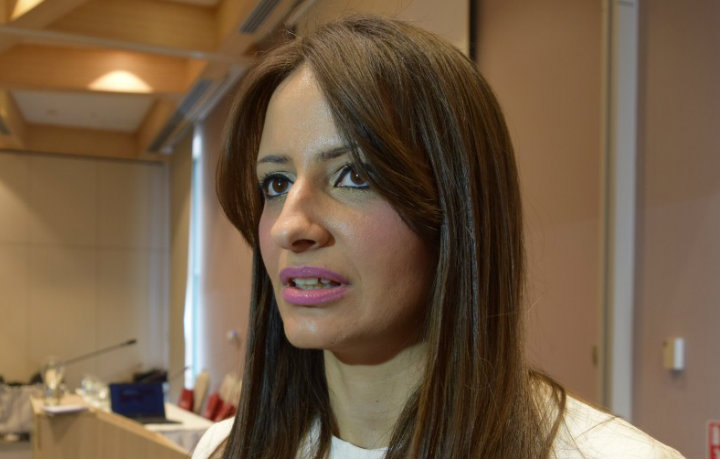 Serbia is not giving up from its request for extradition of Ramus Haradinaj, war time leader of Kosovo Albanian rebels, justice minister Nela Kuburovic (photo) said after cabinet session today. The government demands from France to decide and extradite Haradinaj to Serbia as soon as possible, Kuburovic said at the press conference.
Serbia indicted Haradinaj for war crimes in Kosovo in 1990s, and he was arrested in France on the basis of Serbian warrant on January 4th. The French court released Haradinaj on Thursday. However, he is not allowed to leave France until the decision on his extradition to Serbia is made.
Nela Kuburovic denied that Haradinaj was released on bail, because there was no bail, as she said. She stressed that Serbia has provided France all necessary documentation. Considering the fact that The Hague Tribunal for the former Yugoslavia has acquitted Haradinaj in 2008, Kuburovic said that Serbia has indicted him for the war crimes committed in the different period of time during 1990s. She added that 30 new witnesses have been testifying in "expanded investigation".
Marko Djuric, head of Serbian Office for Kosovo and Metohija, said that Serbia demands "urgent and immediate" extradition of Haradinaj and appealed to all European Union member states to respect international law. Furthermore, Djuric suggested that French court should not make "the political decision".
"Serbia will continue to prosecute all who were indicted for the war crimes, regardless of their nationality", Marko Djuric underlined.
Ivica Dacic, Serbian foreign minister, said he was hoping that France would abide by the principles of the EU. He reiterated that if France act otherwise, Serbia would keep the right to act reciprocally considering its (French) interests./IBNA