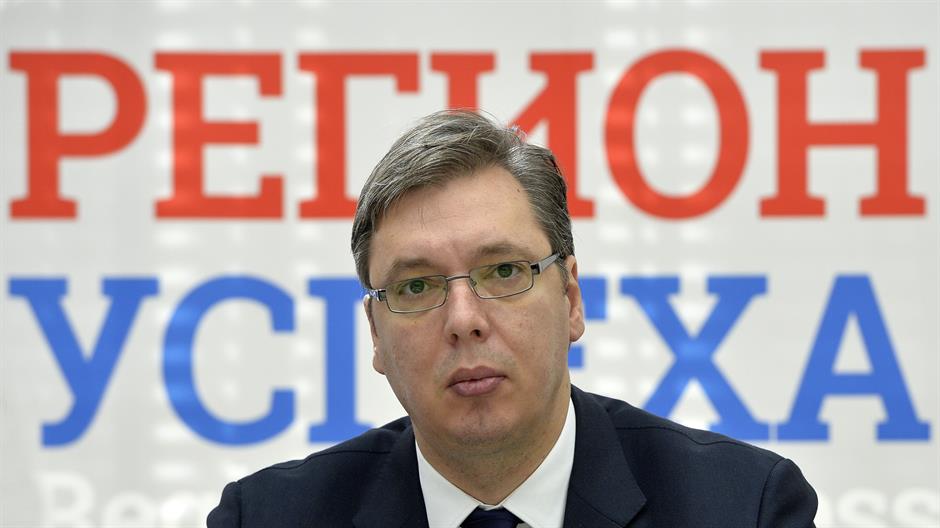 Belgrade, August 1, 2016/Independent Balkan News Agency
By Milos Mitrovic
Croatian charge d'affairs in Belgrade today refused to receive the new notes of protest of Serbian ministry of foreign affairs. Serbia officially reacted to Croatia's court decision to annul the sentence to war crimes suspect Branimir Glavas and to installing the monument to Miro Baresic, right-wing terrorist who killed Vladimir Rolovic, Yugoslav ambassador to Sweden in 1971.
At the same time, prime minister Aleksandar Vucic wrote a letter to Europan Union high officials stressing the need the peace and political stability in Western Balkans to be preserved, as he said at press conference today. Vucic pointed out Croatia's move in the letter to Federica Mogherini, EU diplomacy head, Martin Shulz, European Parliament's president and Johannes Hahn, enlargement commissioner.
The Serbian ministry made strong protest over Croatian Supreme Court's ruling to annul the first instance conviction against Glavas over war crimes against Serb civilians during 1990s Yugoslav wars. The ruling was "inexplicable" from both judicial and moral standpoint; it additionally complicates the position of Serbs in Croatia, Belgrade believes. According to the protest note, Croatia rehabilitates not only the 'Independent State of Croatia', Hitlers puppet creation, but also criminals from 1990s war.
Such a ruling of the Croatian court "sends the message that committing crimes against Serbs is allowed and normal"; in combination with permanent hate speech against Serbs in Croatia, the ruling declares open Serb-hunt", Serbian ministry underlined adding that ethnic motivated incidents against Serbs have increased.
Belgrade also strongly condemned Barisic monument as "unacceptable and uncivilized act, unprecedented in modern Europe". Serbia expects from Croatian government to "definitely distance" itself from hailing convicted terrorist and killer of Yugoslav ambassador Rolovic. By doing so, the Croatian government would "clearly acknowledge that it does not support terrorism which nowadays occurs again". Furthermore, Belgrade demands from Zagreb to dismantle the "shameful monument".
At the press conference, premier Vucic said that Croatia conducts "an open anti-Serb politicy".