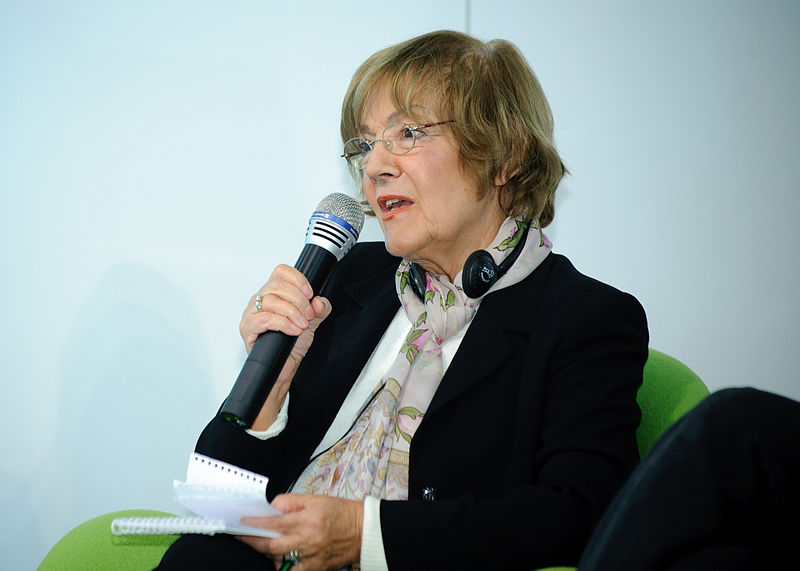 Serbia is under the command of Russia, claimed Vesna Pesic, sociologist and prominent opposition leader during the era of the authoritarian president Slobodan Milosevic in the 90s.
Pesic, who had led the Civic Alliance of Serbia (GSS) party which ceased to exist in 2007, has recently given her support to the Civic Democratic Forum (GDF). The group was founded by the former members of the Movement of Free Citizens, who left it after actor Sergej Trifunovic became its new leader.
"GDF intends to revive the GSS ideas… and continue with the same clear perspective which is 'Serbia in the West' ", Pesic said in the interview with Danas daily.
"I share that endeavor. I oppose to the current position of Serbia which is swaying between West and East under Russian command in order to allegedly save Kosovo", she explained.
There are no more big parties within Serbian opposition and from that reason alliances are popular, she went on. "One reason is the obvious exhaustion of active politicians, but a fundamental reason (of the popularity) lays in the society which cannot deal with politics because money is leaking from the economy and people are getting poorer", Pesic said. Such a situation has led many citizens into the state in which they depend from the government, she elaborated.
The ongoing protests have become the only hope mostly for the educated people. However, political organizations including the dominant Alliance for Serbia (SZS) have failed to present a clear alternative to the current regime, an alternative that could be embraced by the citizens.
"And even if they had an alternative, it is questionable how it would reach the wider society, having in mind the perpetual destruction of the institutions and limited media freedom. Another problem is the fact that the 'previous' generation of politicians, as has been affirmed in parliament and in other ways, refuses to withdraw and leave the younger generation with room to maneuver", she said.
Considering SZS, "though nationalistic, that movement has failed to achieve significant popularity". "That means that they have made certain mistakes and that they don't recognize what people need… nationalism leads to nowhere", Vesna Pesic concluded./ibna