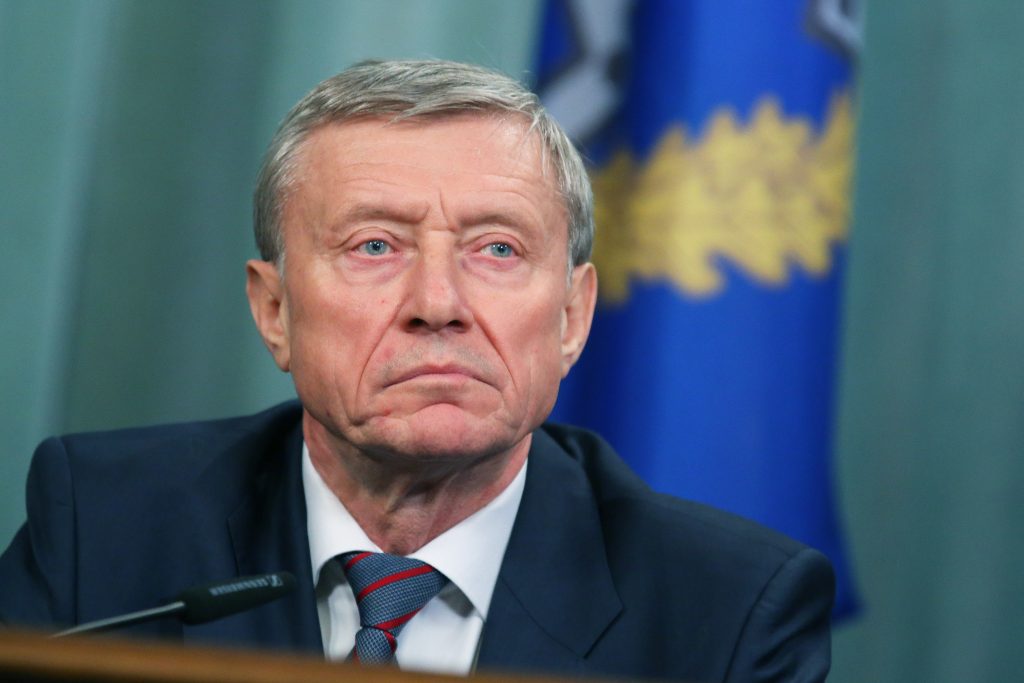 Belgrade, September 8, 2016/Independent Balkan News Agency
By Milos Mitrovic
Serbia is going to intensify its cooperation with the military alliance initiated by Russia – The collective Security Treaty organization (ODKB), according to Nikolay Bordyuzha (photo), ODKB secretary general.  In 2017 Serbia would be more proactively involved in ODKB security operations, Bordyzha was quoted as saying by Serbian media which label this organization as "Putin's NATO".
Since 2013 Serbia has observer status within the ODKB. Bordyuzha says that "the active cooperation" started several months ago. Serbian military was present at the ODKB staff command exercise in Pskov, Russia, earlier this year, Blic daily reported.
They also attended peacemaking forces maneuvers in Belarus.
"The collective Security Treaty organization seriously cooperates with Serbia and this cooperation was initiated by the president of Serbia Tomislav Nikolic… We have practically just started the cooperation with Serbia, a few months ago. We plan to intensify it next year, to include the representatives of Serbian security services in our mutual exercises as well as into ours security operations", Bordyzha said.
He specified that "cooperation" would especially focus on fight against narcotics trade and cyber security. "We also intend to involve the representative of Serbia in fight drill of the joint ODKB forces", Bordyzha added. ODKB offers cooperation to Serbia "just as it has offered it to the NATO and the European Union" due to common security concerns.
"From our standpoint, Serbia doesn't have to become a full member of the ODKB, what we need is join action because we have problems in common. Everything we do is because of unifying our forces in the interests of our peoples, and not because of politics. If we can help our Serbian friends to improve their security in any manner, that would be useful", Bordruzha concluded.
But Serbian analyst Bojan Dimitrijevic is rather skeptical on "joint actions" of Serbia and ODKB. Dimitrijevic doesn't believe that Serbian Defense Ministry has plans to intensify contacts with "Russian NATO", as he told Blic. "That's probably rumors…  ODKB has no direct links with Serbia and we don't belong there. They mostly deal with the security of Russia and the countries in Caucasus and Central Asia. If we are neutral towards NATO, we should also be neutral in this case", Dimitrijevic said referring to Serbian official position of the military neutrality.
Serbian Defense Ministry did not comment Bordyzha claims.