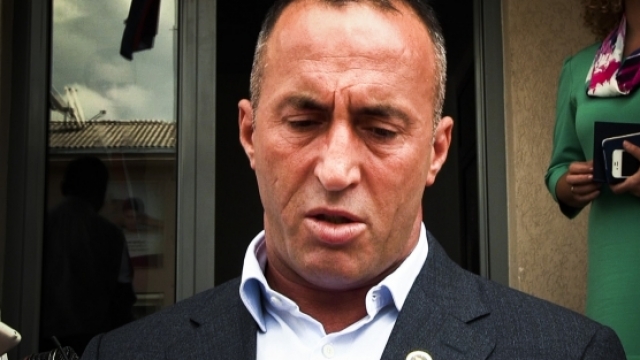 Serbian government will not react today on the French court's decision to release Ramus Haradinaj from detention, Foreign minister Ivica Dacic said. At the same time, Prime minister Aleksandar Vucic has called government session for tomorrow to decide on the issue. Serbia indicted Haradinaj for war crimes in Kosovo in 1990s, and he was arrested in France on the basis of Serbian warrant on January 4th.
On Wednesday Vucic, who is in an official visit to India, told state television that he would not "protect those who have committed the most horrifying crimes in this case against our people, but also in others cases against any other people".
Considering the protests over the case of Albanians in front of the Serbian diplomatic missions abroad, Vucic said they were "well organized everywhere".
"I would say that they are interconnected very good and they make troubles and inconveniences to the host countries. But there is also another question for all these countries which are exposed to inconveniences – has anybody tackled the core of the issue? Forget this stories if something was done against Albanians or against anybody else. Did you ask yourself: do we, maybe, protect a war criminal?", Vucic said.
"And this is my question for those who are trying to send me a message or who are persistently calling me on the phone, explaining to me that Serbia did not behave properly or that it shouldn't have demand the extradition of Haradinaj", Vucic went on.
The French court released Haradinaj on bail. He is not allowed to leave France until the decision on his extradition to Serbia is made./IBNA