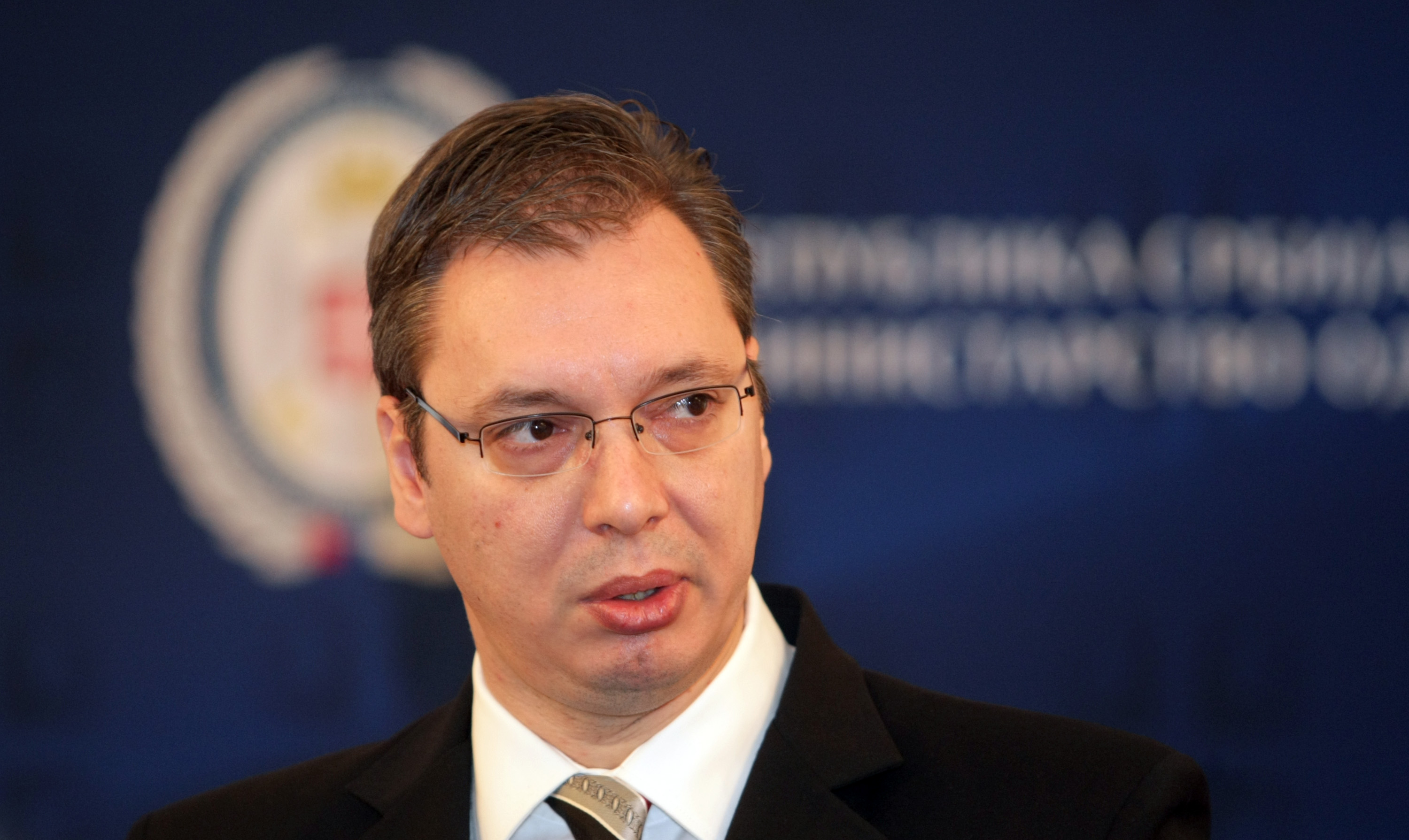 Belgrade, May 19, 2015/ Independent Balkan News Agency
By Milos Mitrovic
The people in Serbia have become tired of patience which government shows towards the European Union, Prime Minister Aleksandar Vucic said in Berlin today. Serbia has "invested" much and "achieved a lot", Vucic went on alluding to efforts that have been done in order accession process with the EU to be accelerated. "However, this was not meet by appropriate respect", premier concluded.
In the interview to Euronews which will be broadcast later today, Vucic recalled that "we have started the toughest possible economic reforms and achieved a lot in the dialogue with Pristina". He practically singled out the key two preconditions for the opening of the first chapters in the accession talks.
Serbia officially started negotiations last January, but none of the chapters have been opened yet. Serbian officials including Vucic were giving different statements about when the first ones could be opened. Vucic who is in the diplomatic offensive aimed to moving the process – yesterday in Brussels he was at the focus of the conference "Friends of Serbia" – hopes that chapters would be opened in September.
"It's not only about a lot of time that we have invested – as well as energy and political factors – in the processes which are now on course. We have also started the toughest possible economic reforms in Serbia. We have achieved a lot in the dialogue with Kosovo Albanians… and then you realize you are not respected enough", Vucic said.
He called the process of normalization of the relations with Pristina "big problem". "But we will continue to talk with Albanians". "My job is to take care of the interests of this country and to do something for the sake of our people, and it doesn't matter whether it fits to everybody's way of thinking", PM underlined.
Later today Vucic will meet Gunther Krichbaum, German Parliament's Committee for the European Union Affairs.