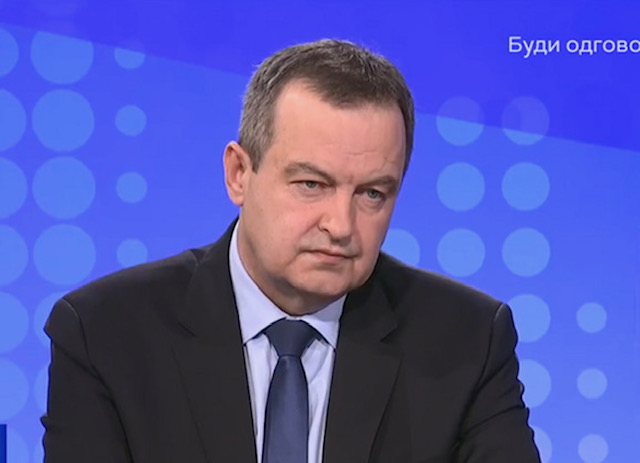 Montenegrin Foreign Minister Srđan Darmanović's statement that there were mechanisms within NATO that could be used by Montenegro in the event that a visible threat to Montenegro's security by Serbia was identified, constitutes another clear indication of how much the Montenegrin regime has lost its orientation, Serbian Foreign Minister Ivica Dacic said today.
"If someone had said 30 years ago that Montenegro would ask NATO to attack and bomb Serbia, they would have thought they were  completely insane. NATO is not enough, I expect them to call on both the KLA Kosovo Liberation Army and the Mujahideen; they are all historical allies of the Montenegrin people", Ivica Dacic noted in a written statement.
Continuing, the Serbian Foreign Minister stated that "if the current government of Montenegro was in the era of Njegos, they would have said that he was a war criminal and a Sovereign of Greater Serbia.
"There is no danger threatening you from Serbia, but from yourself and your attitude towards your Serbian citizens and the Serbian Orthodox Church in Montenegro", the Serbian foreign minister and leader of the Socialist Party of Serbia concluded. /ibna