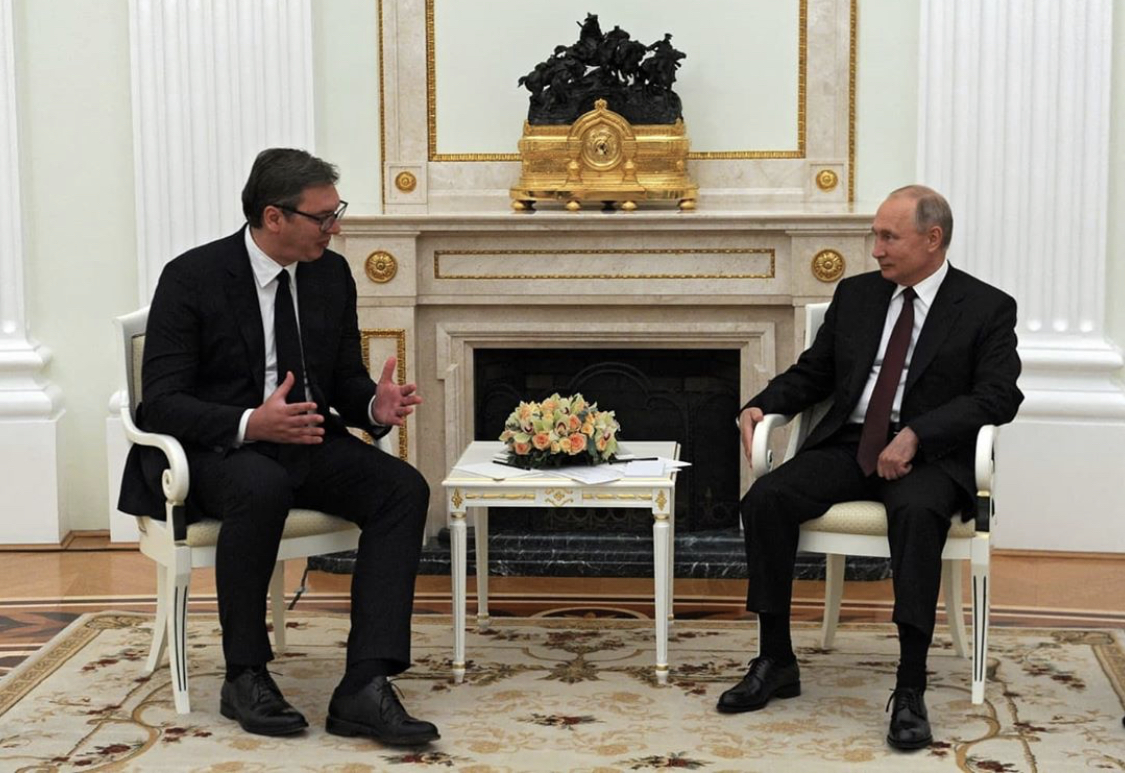 Shortly after 17:00 (local time), Serbian President Aleksandar Vučić and the President of the Russian Federation Vladimir Putin wrapped up their meeting. The talks between the two Presidents were held in the Kremlin behind closed doors, with the Kosovo and the Metohija issue taking center stage.
After the meeting, the President of Serbia stated that he had discussed with the Russian President all the ideas and ways to solve the Kosovo issue, stating that Putin was wise enough to warn him immediately about the meetings that await the Serbian President.
Vučić announced that the Russian President would be travelling to Belgrade in October for the opening of the Church of St. Savva.
He stressed that he had discussed with Putin all the ideas and ways to solve the Kosovo issue, with Putin expressing Russia's respect toward Serbia.
"We really had a good discussion and some things were said that we can't talk about in public. I am grateful to President Putin for the warm welcome", Vučić said.
The Serbian president then referred to his schedule until his trip to Washington, announcing that "on Thursday afternoon, I will meet with Ursula von der Leyen and Varhelyi. On Friday, I be get in touch with Charles Michel and, I hope, with Tusk. Of course, Lajcak too. Then, I will head to the airport and fly to Washington", Vučić said.
"Serbia is a country proudly standing up, but she is also small. She has to deal with who is reprimanding her. That's my opinion", Vučić said.
He added that if Serbia did not show up to the dialogue, she would end up isolated and this would destroy the country, stressing that in the consultations "we will protect our national interests". /ibna