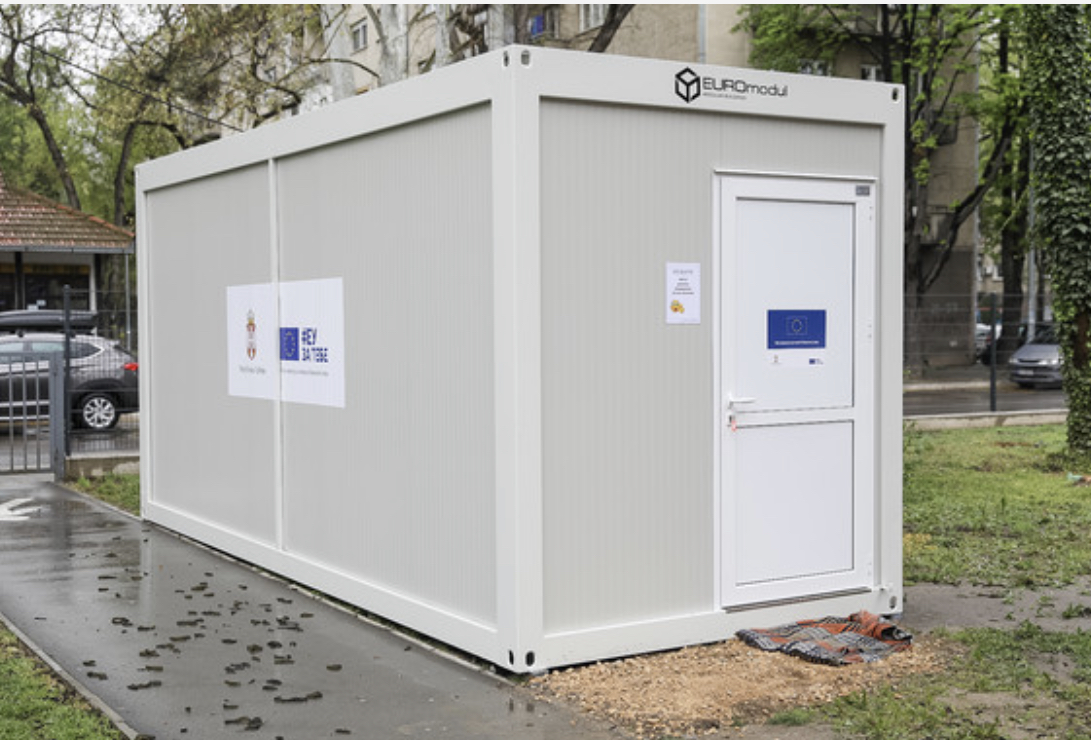 The first ten of a total of 100 containers for the classification and emergency treatment of patients suffering from coronavirus acquired with EU funds were placed in seven health care institutions in Belgrade.
Each of these containers is equipped with a test bed, a table with two chairs, an intact thermometer, smaller containers for medical and infectious waste and a trash can, and constitute an important part of the overall effort to fight the pandemic as well as a prevention factor, since they do not allow for infected patients to be admitted in healthcare facilities.
The supply and installation of these € 590,000 worth containers is part of the EU's € 4.9 million aid package signed on 3 April earlier this year by EU Ambassador to Serbia Sam Fabrici, Minister Jadranka Joksimovic and UNOPS leader Mikela Telatin.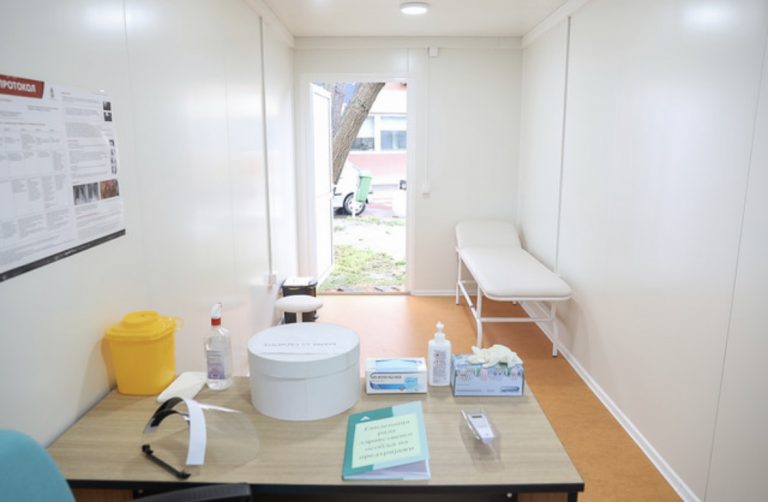 This donation is intended to provide the necessary medical equipment, such as respirators, laboratory equipment and tests, intensive care screens, intact thermometers and protective equipment, expected to arrive in Serbia in April and May.
"The readiness of the healthcare system to deal with the spread of the virus depends, first of all, on how well we have managed to protect hospitals, doctors and health professionals who are committed to protecting our health. Therefore, their protection is vital to the success of our fight against Covid-19. I am grateful to the European Union for its support, as we have provided more than 100 patient control containers and helped reduce the risk of infection, enhancing all the while our ability to meet this challenge, said Minister of European Affairs and National IPA Coordinator Jadranka Joksimovic.
On 8 April, 2020, the European Union announced its "global response" to the fight against Covid-19 worldwide worth 15.6 billion euros. The initial € 93 million support to Serbia is intended to address the health, economic and social impact of the coronavirus pandemic.
The remaining containers, as well as other medical equipment, will be made available to health institutions in Serbia depending on the estimates and needs of the Ministry of Health and the World Health Organization.
"Effective classification is a key factor in preventing the spread of coronavirus. Healthcare professionals who are at the forefront of this fight need to be protected to help us all. This donation will allow them to address this crisis by minimizing risk exposure. Not even a day has gone by since the outbreak of the COVID-19 pandemic that the EU has not supplied or purchased basic medical equipment for healthcare facilities or communities at risk. I am proud of the urgent support we are providing to Serbia thanks to the € 15 million package to tackle the crisis. As in previous difficult times, the EU continues to support Serbia. This virus knows no borders. Only together can we defeat our common enemy", said Ambassador Sam Fabrici, head of the EU Delegation to Serbia.
The supply of the containers is being carried out by the United Nations Office for the Coordination of Humanitarian Affairs – UNOPS, which launched a global emergency procurement mechanism following the outbreak of the pandemic. /ibna