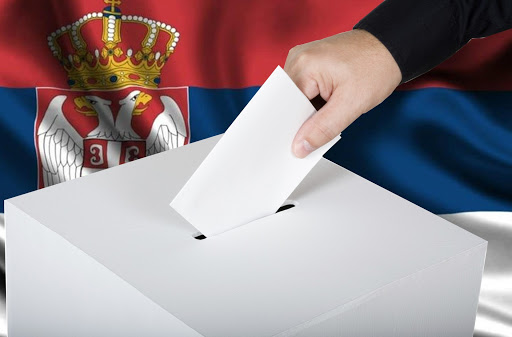 The Electoral Commission of the Republic of Serbia decided on Monday to suspend all electoral activities for the conduct of elections. The decision was made in accordance with a decree declaring the country in a state of emergency, due to the coronavirus disease.
The electoral process will resume after a decision on the end of the emergency is adopted, said Election Commission President Vladimir Dimitrijević.
Serbian President Aleksandar Vucic has announced in the past few days that he will meet with representatives of political parties on Tuesday, March 17, to discuss the upcoming elections scheduled for April 26, 2020.
Serbian Prime Minister Ana Brnabic does not rule out more drastic, more "difficult" measures to be taken this evening.
Brnabic stressed that citizens did not take the government's recommendations and measures very seriously yesterday, adding that the situation is better today, but not good enough.
The Serbian Prime Minister informed that he will meet with President Aleksandar Vucic this afternoon at a meeting with political parties and members of the Crisis Management Committee, and then address the citizens.
He continued noting that the situation with the coronavirus in Serbia is complicated. He pointed out that that the confirmed cases were 65, 31 of which are quarantined at home, while the rest were hospitalized. Their clinical condition is stable, with four of the patients hospitalized with respiratory aid./ibna