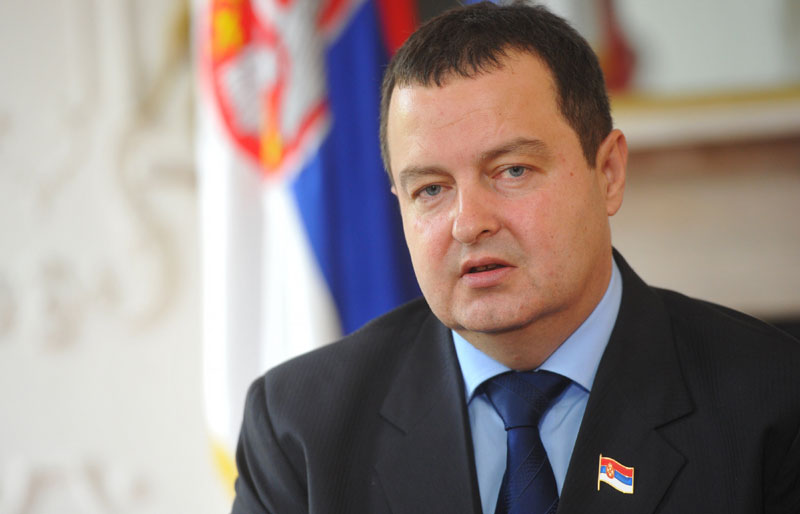 Belgrade, January 15, 2015/ Independent Balkan News Agency
By Milos Mitrovic
Serbia has formally taken OSCE presidency today, with Foreign Minister Ivica Dacic saying that international community should remain awake in the wake of the terrorist threat. In OSCE seat Vienna Dacic also said that Ukraine crisis would be the central issue on the agenda of this international organisation in 2015.
Dacic admitted at the OSCE Permanent Council session, that Belgrade has taken presidency in a "very difficult moment", Tanjug news agency reported.
"At the time when we have submitted our candidacy to preside over OSCE we were convinced that presidency of an Western Balkan country would create an additional value to our organization (OSCE)", Serbian FM emphasised.
Dacic recalled that OSCE has played an important role in the post-conflict transition processes peculiarly in supporting "wide range of the reforms" in the entire Western Balkans. Considering "current challenging geopolitical circumstances" he noted that "our own experience" shows that a "positive agenda" could be created by "redesigning actual context in pragmatic and goal-oriented approach".
"I believe that our (Serbian) presidency could provide additional impetus to this positive agenda by strengthening regional cooperation and promoting a conciliation process", Dacic underlined.
With regard to France terror attacks, Serbian diplomacy head and OSCE chairman said that "this horrible attack has stressed the increasing threats to our societies". He underlined the need to protect journalists and freedom of expression.
"We have to be unambiguous in condemning all forms of terrorism and at the same time to make sure our societies remain united against the attempts to create religious divisions", Dacic siad.
However, he added that the governments should take adequate measures not only in the fight against terrorism, but also in promoting tolerance and non-discrimination. "The terrible attack in the east of Ukraine two days ago when several people were killed is another confirmation of these facts", he said alluding to death of 12 people as a bus was shelled in the eastern Donetsk region on Tuesday.
Dacic appealed to all sides in Ukraine to stop using force immediately. "Obviously, the situation in Ukraine and around it still represents a serious threat to the stability of the region, as well as to European and global security", Serbian FM concluded.
Photo: Ivica Dacic (sps.org.rs)