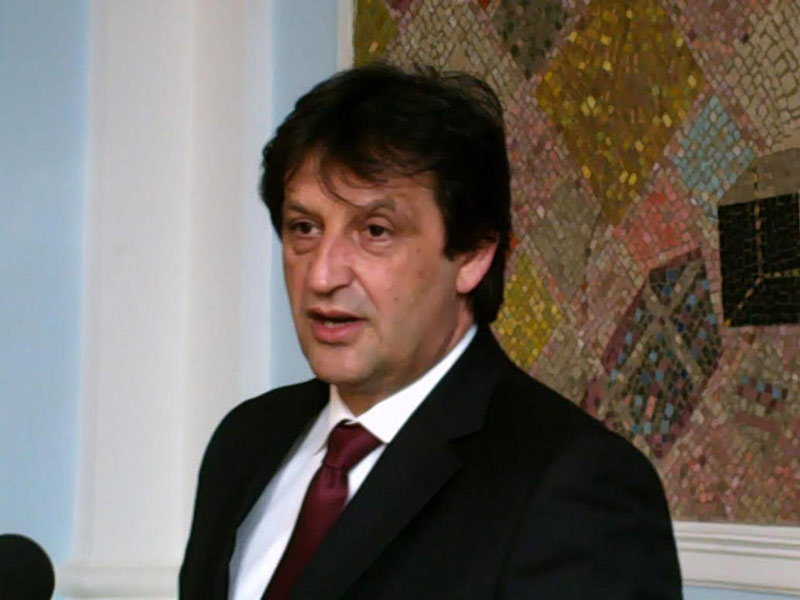 Belgrade, March 9, 2015/ Independent Balkan News Agency
By Milos Mitrovic
Serbia will continue to actively support international peace and security,  Defence Minister Bratislav Gasic said today. Gasic is on an official visit to Central African Republic (CAR), which has been in acute crisis since mostly Muslim Seleka rebels seized power in 2013, in a campaign characterised by human rights abuses.
Gasic met Babacar Gaye, United Nations Secretary General special representative for the African country. Serbian minister and Gaye have discussed political-security situation in CAR as well as the activities of the peace keeping forces MINUSCA in this country. Serbian security officers are among the members of this mission, Defence Ministry underlined in its media release.
Gasic has informed Gaye on the current engagement of Serbian Army and Defence Ministry in 11 multinational operation under the auspices of UN and European Union. He emphasised that Serbia would continue to give its "active contribution", in order for international peace and security to be preserved, the ministry stated.
He also mentioned that Serbian military-medical capacities are engaged in a number of international peace keeping missions.
There are 68 Serbian experts engaged in MINUSCA, as well as two military observers and two staff officers. This is the second most numerous Serbian engagement in an international mission, following the mission in Lebanon.
Photo: Bratislav Gasic