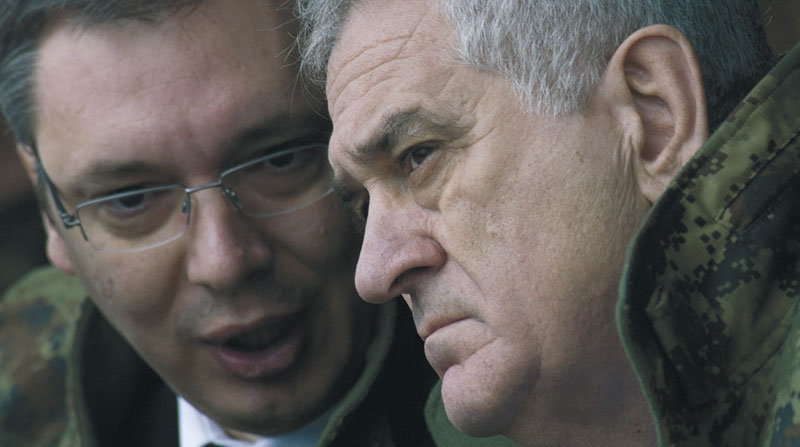 Belgrade, September 2, 2016/ Independent Balkan News Agency
By Milos Mitrovic
Serbian leaders have not supported referendum in Republic of Srpska (RS), but they also refrained from influencing Serb politicians in RS to change their decision on popular voting – this is the conclusion of the meeting held in Belgrade on Thursday. Bosnian Serbs leaders, including RS president Milorad Dodik, discussed the issue with Serbian president Tomislav Nikolic and prime minister Aleksandar Vucic.
Earlier this week, peace implementation council in Bosnia, which consists of foreign ambassadors, demanded from RS to give up from referendum about marking and celebrating January 9 as RS Day. This body regards voting as unconstitutional. But Russian ambassador did not support the adopted position.
Vucic said that referendum would be held on September 26, as it has been planned. In his words, the main issue at the meeting was preserving peace and stability in the region.
Both Nikolic and Vucic stressed in written conclusion that Serbia supports territorial integrity of Bosnia and Herzegovina, but also of RS.
Serbian media have speculated that West had put pressure on Serbia to urge RS to give up from voting.
"Nikolic and Vucic have not given support (to referendum), but they also did not want to influence, in any manner, to change the political positions of legitimately elected politicians in Republic of Srpska", they stated. Serbia would always "regardless of the certain differences considering the situation in the region, support Serbian people, Republic of Srpska citizens and their institutions", they added.
Vucic also met Croat member of the Bosnian presidency Dragan Covic.
Covic said that the relations between Serbia and Croatia would be improved after elections in Croatia on September 11. Covic also believes that local elections in Bosnia raised tensions over referendum in RS.
"We are convinced that RS and Serbian people would not attack anybody, but at the same time we will not allow anyone to attack RS", Vucic said at the press conference with Covic.