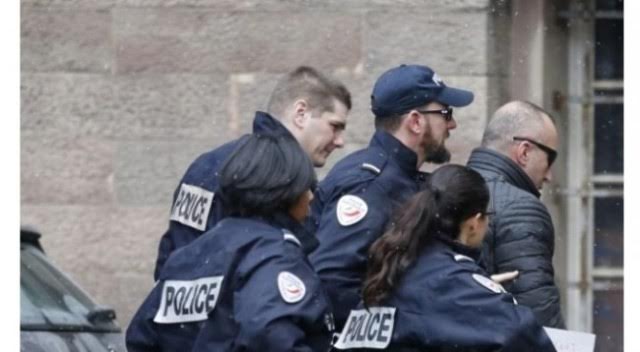 Serb authorities have now sent to the French authorities the request for the extradition of the former Prime Minister of Kosovo, Ramush Haradinaj, who is accused of war crimes by Belgrade.
The Court of Colmar in Eastern France, must deliberate the request before taking a decision on Mr. Haradinaj, who is being held under custody in this town as of January 5, when he was arrested based on an arrest warrant issued by Serb authorities 13 years ago.
His arrest sparked the reaction of institutions and political parties in Kosovo, which called for his immediate release, while his defense lawyers have requested his release.
On Tuesday, parliament of Kosovo gathered in an extraordinary session, but failed to approve a resolution asking for Harainaj's release.
The draft resolution proposed by the Alliance for the Future of Kosovo, which was backed by opposition parties, Incentive for Kosovo and Self Determination, requested the unconditional release of the leader of AAK, Ramush Haradinaj and for this to be considered as a priority by the state; for the EU to be involved in order to speed up the release of Mr. Haradinaj by French authorities; for the government of Kosovo to inform international institutions that it refuses Serbia's jurisdiction over the entire territory of former Yugoslavia on the issue of the alleged crimes and suspend the talks with Srbia until it withdraws all arrest warrants against former leaders and soldiers of KLA.
The last point was not accepted by the MPs of the party in power, LDK and PDK and the draft resolution was not approved.
This is not the first time that Mr. Haradinaj is arrested based on an arrest warrant issued by Serbia.
In June of 2015, he was arrested in the airport of Ljubljana in Slovenia, as he was returning from an official visit to Berlin.
Several times, authorities in Kosovo have requested from Interpol not to take into consideration the arrest warrants issued by Serb authorities for the citizens of Kosovo.
The fact that Kosovo's independence has not been recognized by a number of countries, which are members of Interpol, makes cooperation with this institution even more difficult. /balkaneu.com/