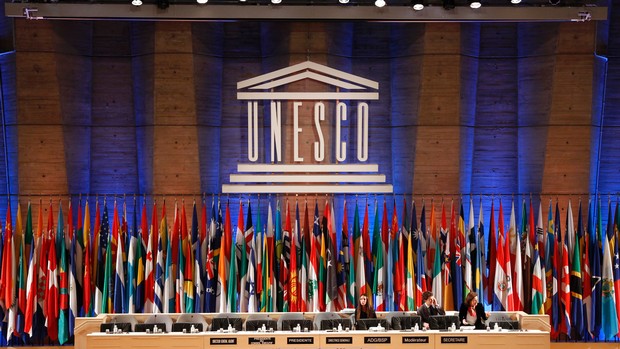 Belgrade, July 20, 2015/ Independent Balkan News Agency
By Milos Mitrovic
Unesco Executive border would discuss membership of Kosovo in this UN agency for education, science and culture, Kosovo's deputy Foreign Minister Petrit Selimi said today. At the same time, Serbian Foreign Ministry reiterated it would do its utmost to prevent such a development.
In reaction to previous statement by Serbian Foreign Minister Ivica Dacic in this regard, Selimi said it would be "impossible" for Serbia to interfere to Kosovo's ambitions towards Unesco.
Selimi elaborated that Unesco members don't have veto power while the fact that Kosovo is not a UN member is not relevant. He added that Prisina's lobbying would bear fruits.
"From a legal point of view, Kosovo has the right to request ab Unesco membership because the voting doesn't require two thirds majority support by the current members", Selimi said, stressing that some European countries were Unesco members without being in the UN at the same time.
Pristina strives to get the support of half of the current Unesco members, he explained.
Entering Unesco would be the "biggest victory" of Kosovo since the declaration of independence in 2008, Selimi said, and explained that the move would open the door for the membership of this disputed territory in other UN's institutions and agencies.
Nevertheless, Serbian Foreign Ministry stated there's no formal Kosovo's request considering a membership in Unesco. If a formal Kosovo's document is submitted, Serbia would continue its activities in order to prevent such development, source from the Ministry told Tanjug news agency said.
Belgrade also stresses that Kosovo's initiative will affect the dialogue on the normalization of relations. Kosovo's alleged request for the membership is not acceptable in legal, political and cultural terms and is contrary to UN Security Council 1244 resolution, the Serbian ministry underlined.
Kosovo's FM Hasim Taci stated on his Twitter account that formal request for the Unesco membership has been submitted. Taci believes that Kosovo will become a member in November.
If this happens, Kosovo would not necessary become a UN member, Serbian FM Ivica Dacic said.