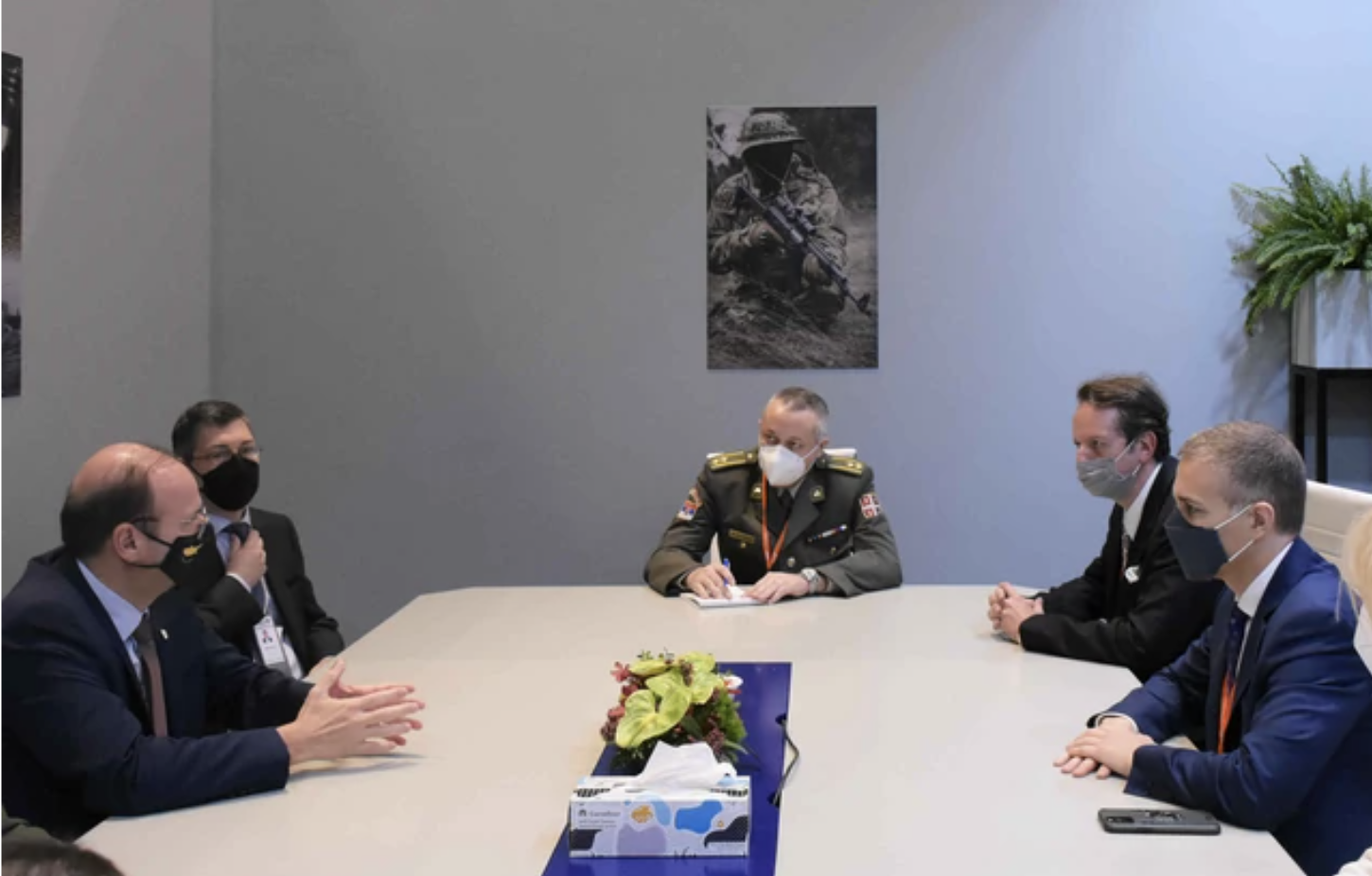 Serbian Minister of Defense Nebojsa Stefanovic met today with his Cypriot counterpart Charalambos Petrides and the Commander of the National Guard of Cyprus Demokritos Zervakis at the "IDEX 2021" arms exhibition in Abu Dhabi.
Stefanovic welcomed the meeting with his Cypriot colleague and noted the close relations between the two countries, according to the Serbian Ministry of Defense.
He also spoke about the continuation of cooperation with the Republic of Cyprus in the field of military industry, as well as about the joint training and exercises of the Serbian army with the National Guard of Cyprus.
Minister Petrides noted that Cyprus as an EU member supports Serbia in defending international law, adding that Cyprus supports and is committed to maintaining stability in the region and implementing UN resolutions. He also spoke about the quality, efficiency and reliability of the arms systems and military equipment of the factories of the Serbian Defense Industry and the "Jugoimport-SDPR" which were delivered, as well as about the high level of training of their units in handling these systems.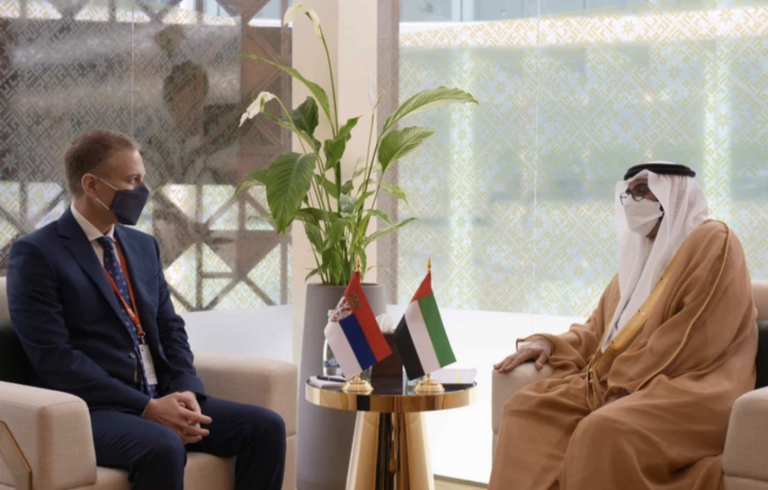 Stefanovic also met with the Minister of Defense of the United Arab Emirates Mohammed Ahmed Al Bowardi, with whom he further discussed the strategic cooperation between the two countries in the field of defense.
Stefanovic noted that the two countries, owing to the close ties between President Aleksandar Vucic and Sheikh Mohamed bin Zayed Al Nahyan, have established the closest possible strategic and defense relations.
"It is important for us to continue the training of our special forces and our cooperation in the defense sector, because we have started joint projects and we had the opportunity to discuss new projects," said the Minister of Defense.
He stressed that it is important for Serbia that this joint co-operation lead to results that will help the Serbian defense industry and general military co-operation move forward.
Stefanovic also said that he had talked to Minister Al Bowardi about a possible visit to Serbia, as well as the possibility of conducting joint exercises on the occasion, during which the two armies would show their capabilities.
Stefanović also said that the visit could be used to acquaint Minister Al Bowardi with the capabilities of the Serbian defense system in more detail, as well as to continue the joint projects that have begun. /ibna