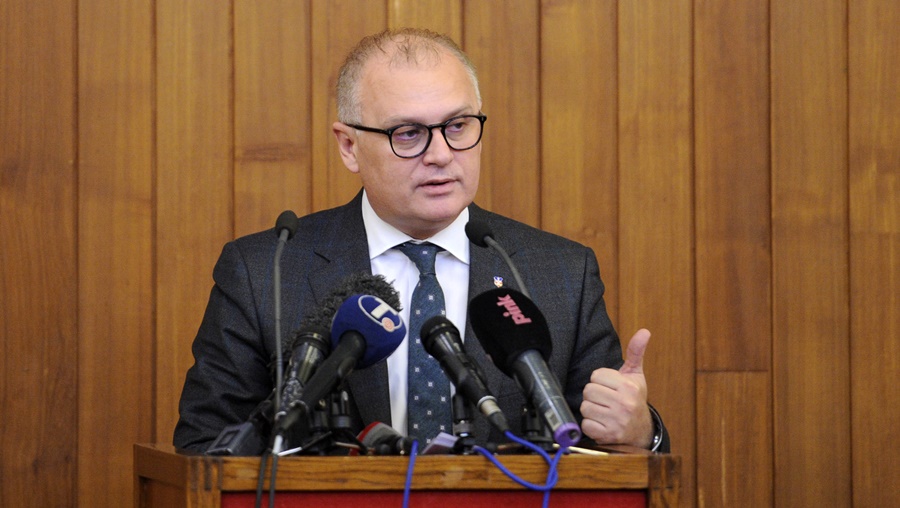 A state of emergency has been declared in Belgrade today due to the deteriorating epidemiological situation.
The state of emergency was announced during a meeting of the municipal committee to deal with the crisis.
As the Deputy Mayor of Belgrade, Goran Vesić, explained earlier on TV Prva, this is a formal procedure, in order to apply the measures announced by the President of Serbia last night regarding the deteriorating epidemiological situation in Belgrade.
Vesić clarified that all the legal procedures required to determine the declaration of a state of emergency through the synergy of the Municipal Authority and the Government will be followed.
Referring to the measures that will apply are the use of a mask in all enclosed spaces, the keeping a distance of 1.5 meters, while the use of a mask in public transport is mandatory. Failure to do so will result in sanctions, according to Vesić.
In addition, it is prohibited to gather for more than a hundred persons to gather indoors and more than 500 outdoors.
Also, from 23:00 to 06:00, home delivery will be prohibited, while the rest of the day will be limited, as most coronavirus infections have been detected at parties and nightclubs, according to Vesić, who added that these measures will be implemented from today.
"We will take these measures for two weeks and we believe that there will be enough time to return to normal life after that. In any case, if there are new measures, the citizens will be informed in time", said the deputy mayor.
On Thursday night, Serbian President Aleksandar Vucic, a guest on RTS, noted that more than 82% of people infected with the new coronavirus have been recorded in Belgrade and that new measures are needed./ibna