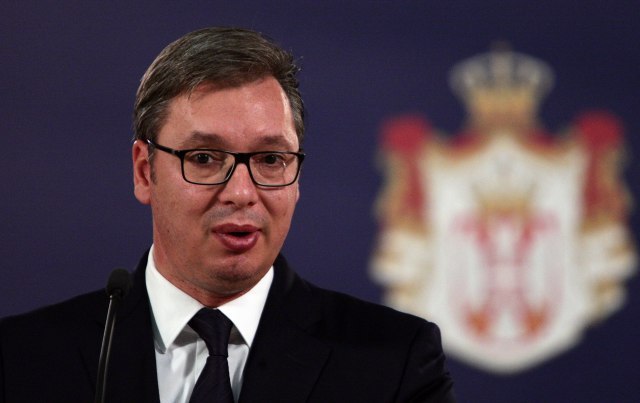 In an interview with Pink TV, Serbian President Aleksandar Vucic said that the signed proposal for the lifting of the state of emergency by the President and the Prime Minister would be submitted to the National Assembly on Wednesday, and will come into force on Thursday, May 7. "This would mean we will not have a traffic ban from Thursday", Vucic said.
"Of course, it's hard for people to spend time at home, but it was the only way to protect our parents, to protect the younger ones, and I think we did that in the most part", said President Vucic.
The Serbian President noted that all measures are in line with the views of health professionals regarding the coronavirus pandemic.
"I am not an expert in their field and I did not hide it. We had no conflict. We tried to find a compromise solution taking into account their views", Vucic explained.
In addition, the Serbian President noted that it is the responsibility of the state to continue operating during a state of emergency.
"It was our duty to ensure that the state operates, to bring our citizens back from abroad, to provide respiratory apparatus", Vucic said.
Regarding the comparison of the situation in Serbia with the results achieved in other countries, the Serbian President noted that Serbia was destined to experience something similar to Italy, but the state proved to be very serious and effective, thus successfully dealing with the pandemic. He did not fail to praise the doctors and medical staff who were called to deal with the coronavirus pandemic.
Finally, when Aleksandar Vucic was asked when the elections that were postponed due to the pandemic could take place, he stated that "two dates are possible, June 14 or 21"./ibna