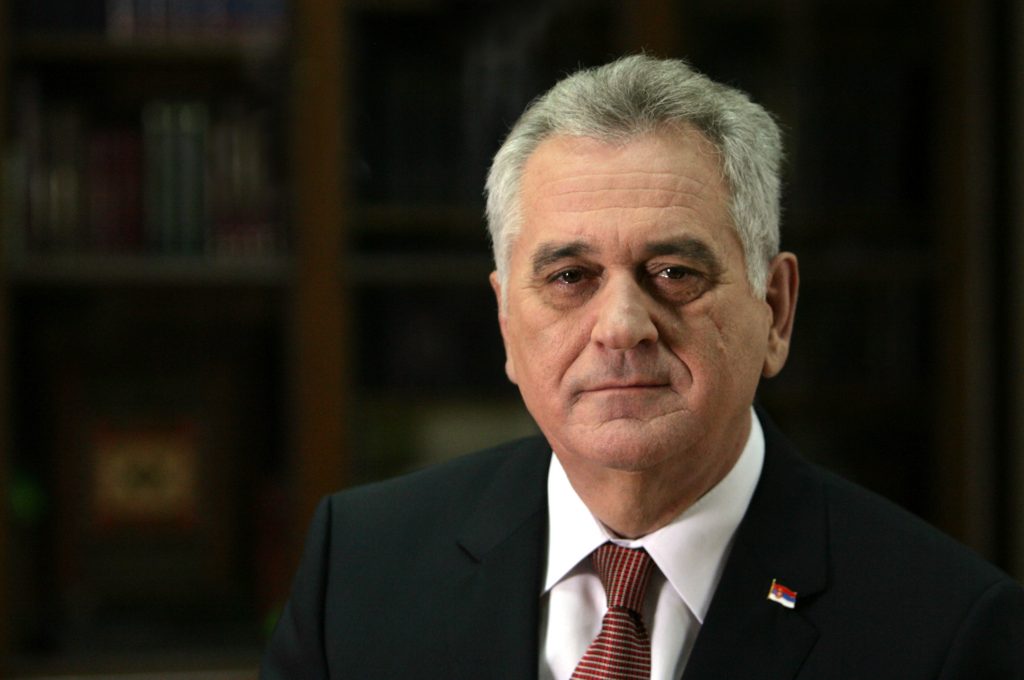 Belgrade, August 26, 2016/Independent Balkan News Agency
By Milos Mitrovic
Dispatches which U.S. ambassador in the former Yugoslavia Warren Zimmerman has been sending to the State Department during his term in 1990s are new evidence that Croatian and Serbian presidents at the time, Franjo Tudjman and Slobodan Milosevic, were planning to divide Bosnia and Herzegovina. The documents have been declassified recently.
"Slobodan Milosevic was not revealing the details of his discussions with Tudjman and Izetbegovic (Alija, former Bosnian president); he was making a mistake because he was conducting alone that kind of politics", Serbian president Tomislav Nikolic said in the interview for Sputnik.
"I remember that, at the time, there were claims about maps for the division of Bosnia… Therefore, it is possible, if this is confirmed by the documents which U.S. ambassador has been sending. In that case, this is most probably truth", Nikolic said.
In his words, "many" would now say that the division of Bosnia was a "good idea".  However, Nikolic is rather skeptical. "I will not go back that. Bosnia and Herzegovina is a state, Croatia is a state, Serbia is a state and I make foundations of my policy by respecting United Nations members, and I expect that other UN members respect us", Serbian president said.
Nikolic also stressed his expectation that other countries should respect Serbian borders defined by the UN, including the territory of Kosovo and Metohija. He said that he "wish all the best" to Bosnia but added that it "failed to become a state", 21 years since the Dayton peace agreement has been signed. Serbia would not do anything to destabilize Bosnia, Nikolic said. "But, at the same time, Serbia is not capable of stabilizing Bosnia and Herzegovina. This should be done by the peoples that live in it", he concluded.