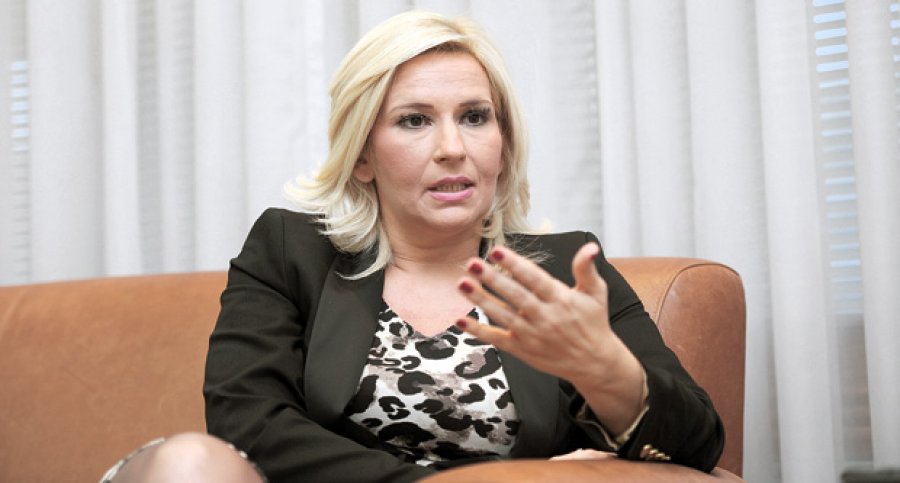 By Milos Mitrovic – Belgrade
Serbia should build the gas pipeline Nis-Dimitrovgrad – as alternative for gas supply, while waiting for the resolution of the dispute between European Union and Russia on South Stream pipeline whose part was planned to be constructed in the country, vice prime minister and former energy minister Zorana Mihajlovic says.
The political part of the European Union-Moscow negotiations on the legal adjustment of the "Gazprom" South Stream project cannot be resolved s long as the situation in Ukraine is civil war-like, Günther Oettinger, EU energy commissar said earlier this week. At the same time Brussels has given the last warning to Bulgaria to postpone the construction of South Stream in its territory for one month, or face legal action in European Court of Justice.
When asked by "Politika" daily what all this means for Serbia, which relies for it gas supply only from Ukraine, Zorana Mihajlovic said: "Serbia is small country which cannot influence the resolution of issues such the one between EU and Russia. However, we have to take care about our energy security, and not just sit and wait the relations between Russia and Ukraine to be improved. We do want gas through South Stream as soon as possible, but at the same time we should construct the Nis-Dimitrovgrad pipeline, which may be finished before South Stream.  For the energy security of Serbia it's very important to have another direction for gas supply and I think it's natural to do our best to achieve it", Mihajlovic told "Politika".
By saying "another direction" Mihajlovic obviously alluded to Trans Adriatic Pipeline (TAP), project that was adopted in order to secure gas supply for EU countries from Azerbaijan, thus reducing energy dependence on Russia. Nonetheless, energy experts say both projects – South Stream and TAP – are far from completion.
Mihajlovic dismissed claims that Serbia is indecisive towards South Stream project. When asked why Serbia did not formulated a clear position, like Bulgaria did by not giving up on the "Gazprom" project, Mihajlovic said Serbian position is clear.
"We entered into South Stream project to increase our energy security in the first place… Unfortunately, the dynamics of South Stream construction does not depend only on us, Serbia is just one country in its route", Mihajlovic underlined.