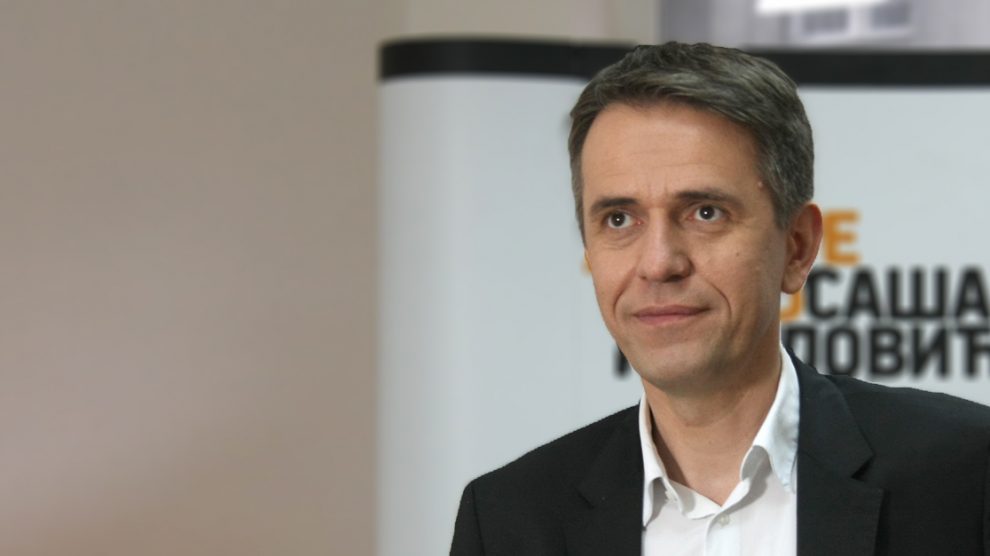 This year will be decisive for the European Union. In March we will have Brexit, and in May European Parliamentary elections. Germany is trying to transform EU into the new great power, with its own military, currency and politics over which it (Germany) would govern. Macron supports this and because of this treason he is getting weaker in France, Sasa Radulovic, former leader of the opposition movement "Enough Is Enough" (DJB), stated in his New Years' piece published in Danas daily.
"At the world stage, there is an open confrontation within the West. This confrontation exists both between the countries of the West and between different political groups. We are witnessing the conflict between corporative globalism and state sovereignty. Who should have the power within society: elected representatives of the people or global corporations and supra-national structures? DJB conducts the policy of statesmanship and believes that Serbia should follow the policy of sovereignty of the states", underlined Radulovic, former minister in Aleksandar Vucic's government.
All big powers are colonial, he went on; "however, they have different approaches to the world they colonize. Russia and China have always been supportive to the state sovereignty due to their own interests. In the United States changes came with Trump. Trump and the Republican Party in the US have joined them (Russia and China). The Clintons and Democratic Party in the US support a corporate globalism".
EU member states, according to the DJB leader, are faced with the choice: "whether they should take part in the third Germany's adventure to dominate Europe by hiding behind the EU and creating new world power. The Britain gave its answer. Part of France is eyeing a Frexit, and the same goes for Italy and the Scandinavian countries".
"Serbia should support the wave of changes in Europe, to strengthen its sovereignty, to take part in creating a new order in Europe based on cooperation of the sovereign countries. Serbia should give up from EU integrations because they have been turned into a platform for colonization by Germany. The first step is to get rid of all those who have participated in the colonization, or who help it now: both the current and the former government", DJB leader concluded./IBNA