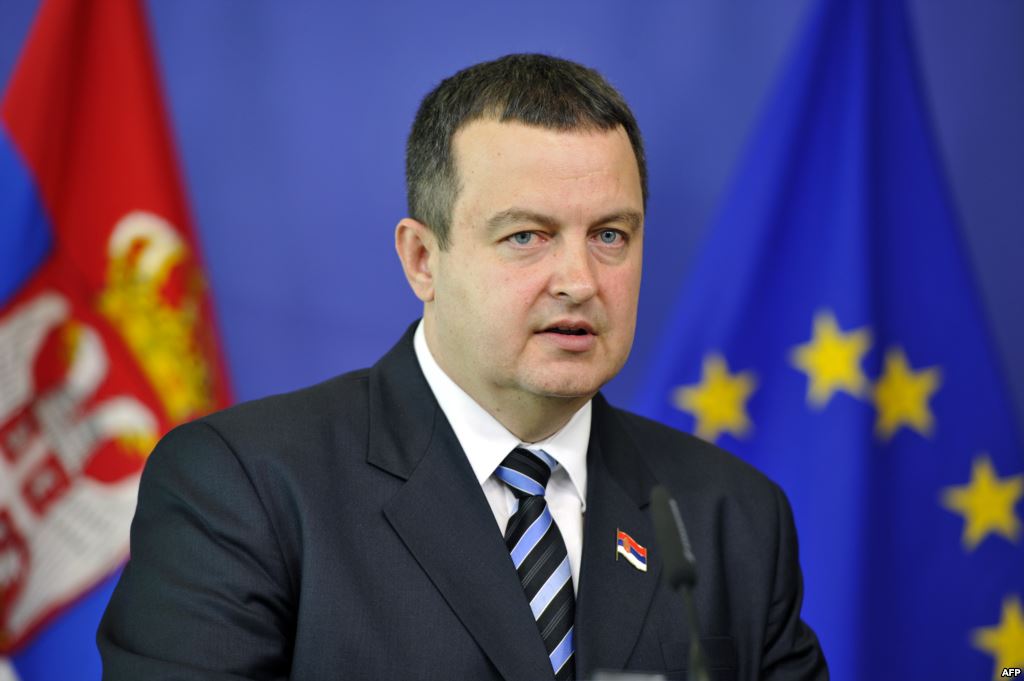 Ivica Dacic, the first vice prime minister and foreign minister, has continued to promote his "plan for Kosovo". In an interview, Dacic explained that he strives for the demarcation between "what is Serbian and what Albanian", normalization of the relations, protecting Serbian orthodox heritage following the model of Mount Athos… The plan also includes creating the Community of Serb municipalities in the south of Kosovo and reimbursing "the usurped property (of Serbs)".
"Everybody need the lasting solution of the Serb-Albanian conflict which can be reached only through the agreement of Serbs and Albanians; each side should get and lose something. That is the idea of compromise based on historical and ethnic law", Dacic told Vecernje novosti daily.
He stressed that "everything can be settled".
"My suggestion is based on wish for Serbs to get something. If we want Serbs and Serbia to get something, we should be aware that the time is running. But for utopian battles lost in advance, or for the thesis that, for the Serbs, Kosovo is lost, we have a plenty of time", Dacic underlined.
Serbian official said that his plan "is the only realistic one, the only in the interest of both Serbs and Albanians, and the only manageable for the short time". "That does not mean that it would be accepted, but my job is to talk about it until that is possible", he went on.
Dacic said that the relations between Serbs and Albanians have been "antagonized for centuries"; "the consequences are deporting Serbian people from Kosovo and Metohija, the Albanian secession of that Serbian territory and culture in order to create 'Greater Albania' ".
He concluded that there are "two conceptions on Kosovo" in Serbia. According to the first one, "the whole of Kosovo belong to Serbs" and could be reached "only by war which is in the current historical and geopolitical circumstances lost in advance". The other conception, Dacic said, "everything is already resolved". Serbs are losers./IBNA