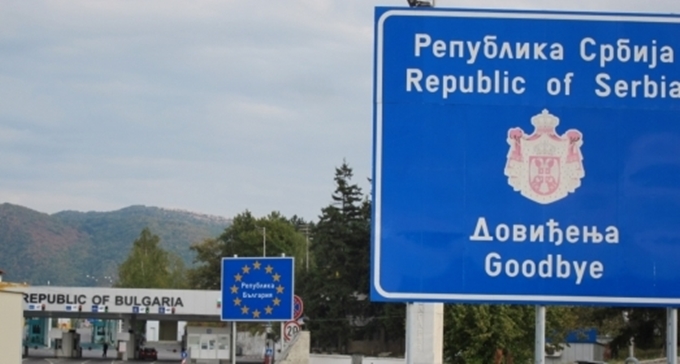 Sofia, July 18, 2016/Independent Balkan News Agency
By Clive Leviev-Sawyer of The Sofia Globe
The Serbian government has decided to set up joint military and police teams to be deployed at its borders with Bulgaria and FYROM to stop migrants crossing the border illegally, with a Serbian minister accusing Bulgaria of allowing migrants to flow uncontrolled across its borders.
The decision by the Serbian government was taken at a special meeting on July 17.
In a brief statement after the meeting, the Serbian government said: "The task of the police and military forces will be to prevent the illegal entry of migrants from the Republic of Bulgaria and the Republic of Macedonia, as well as to bring to justice the human traffickers in the territory of the Republic of Serbia".
On July 17, Serbian Minister of Labour and Social Policy Alexander Vulin, speaking during a visit to Nis, openly accused Bulgaria of not controlling its borders.
Bulgaria, an EU member, kept its borders "fully open" and exercised "no control" over the movement of migrants, Vulin said.
At the same time, Austria and Hungary had fully closed their borders, he said.
"Serbia will not stand with folded arms between them and wait," Vulin said.
Serbian prime minister Alexander Vucic said on July 16 that the migrant crisis was Serbia's worst problem.
He said that as at 7am that day, there were 2699 migrants in Serbia, 85 per cent of them from Afghanistan and Pakistan, and very few from Syria.
"We are in a situation where the people of Afghanistan and Pakistan, who have no chance to be accepted in the EU and by us have arrived from the EU. Serbia is obliged to defend its national and state interests and therefore accepted this proposal unanimously, Vucic said.
The significant increase in the number of migrants in Serbia followed Hungary introducing stricter border control measures on July 5.
Serbian news agency Beta quoted Vucic as declining to reveal the size of the newly-formed teams, saying they would be "sufficient to ensure border security, primarily toward Bulgaria and Macedonia, as these countries were where most migrants come in from".