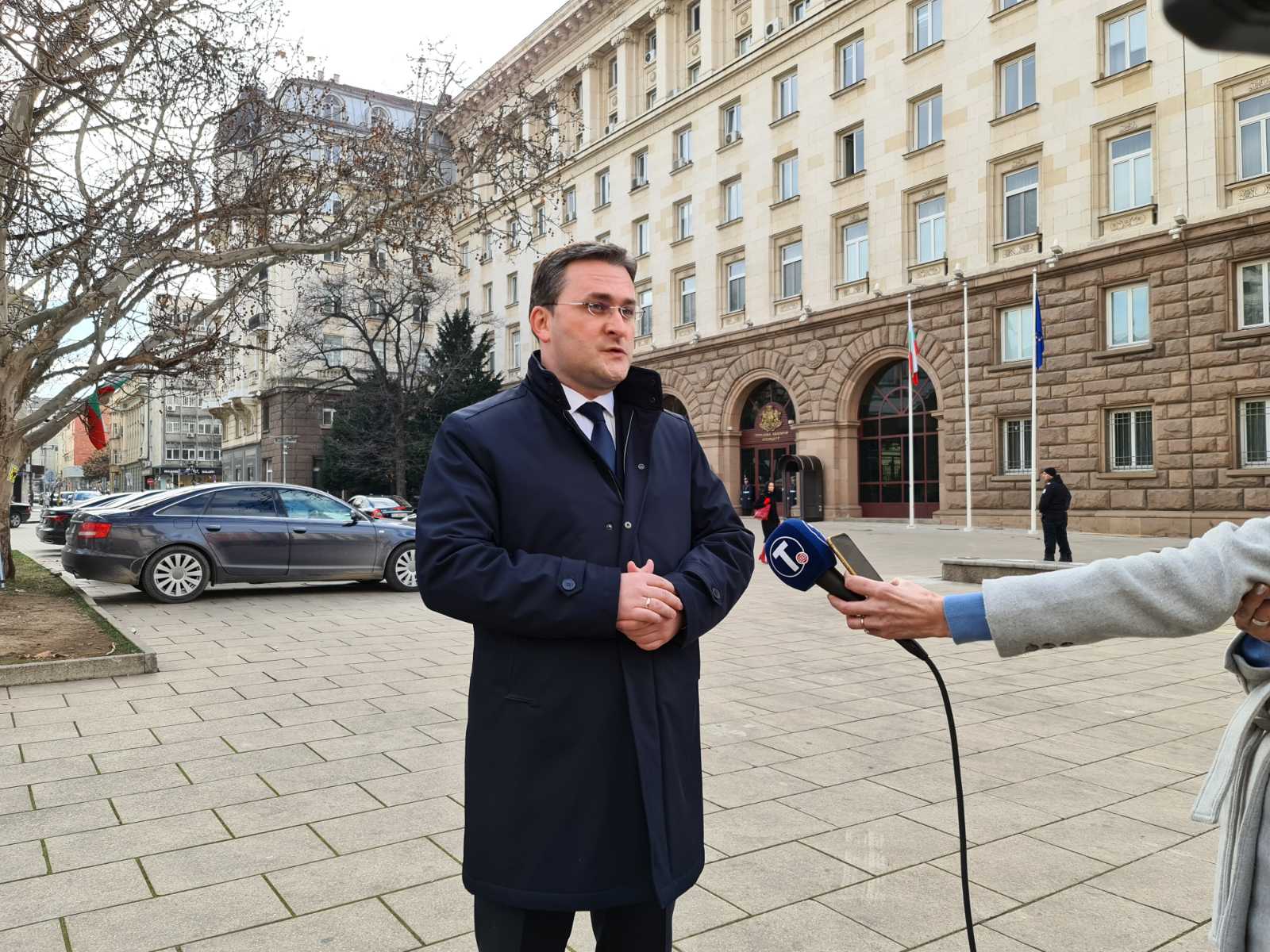 Following today's official visit to Bulgaria, Serbian Foreign Minister Nikola Selaković said that he discussed with the country's political and state leadership plans to improve all types of co-operation, ranging from infrastructure to joint economic co-operation.
He recalled that this is one of his first ministerial visits in general, and the second one in the region.
"During the talks with Bulgarian Foreign Minister Ekaterina Zaharieva, it was pointed out by both Bulgaria and us that as Foreign Ministers we should get in touch more often and take advantage of the benefits of the region," said Selaković.
The two FMs also spoke about the need to improve bilateral relations, Selaković stressed, but also about the successes that have been achieved in recent years in the field of joint cooperation, culminating in the great success in the construction of infrastructure projects.
According to Selaković, there is a highway connecting Belgrade and Sofia, which has already been completed from Serbia up to the border.
"By the end of this year, it should be ready as far as the Bulgarian side of the border, which will connect our two capitals with a modern highway in just over three hours," the Serbian foreign minister explained.
They also discussed energy projects such as the Balkan Stream, and the continuation of the construction of a gas interconnection between Serbia and Bulgaria which, according to the minister, would allow for energy diversification.
He also mentioned the importance of tourism for the two countries, noting that in the period before the COVID-19 pandemic historic successes was recorded in the number of exchanges of Serb visitors in Bulgaria and Bulgarian ones in Serbia.
He claimed that all of the above highlight the need to deepen and improve cooperation in the future.
"If we complete the gas interconnection, we have completed a gas pipeline. The highway is coming to an end so let's see what our future projects will be, and there is a lot of room for that," Selaković said.
The same repertoire of issues was also discussed with Bulgarian Prime Minister Boyko Borissov.
"There was also talk of economic co-operation currently focused on trade. But we also need joint economic cooperation, to open our companies in third markets, perhaps through a joint appearance," Selaković concluded.
Following these meetings, the Minister also raised the aforementioned issues before President of Bulgaria Rumen Radev.
On this occasion, Radev expressed Bulgaria's gratitude to the President of Serbia Aleksandar Vucic for fulfilling his obligations to the Bulgarian minority in Serbia.
Selaković assessed the visit to Bulgaria as a "new beginning" of diplomatic relations between the two countries, given that a Serbian Foreign Minister has not paid an official visit to Bulgaria since 2014. /ibna