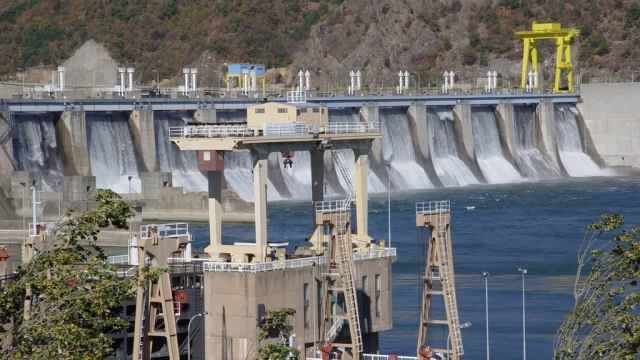 By Miloš Mitrović – Belgrade
By the end of October Serbian Chamber of Commerce will organize Investment conference in Moscow, intending to attract Russian investors by presenting them 75 projects of Serbian companies, government agencies and local self governance. The government expects it will find investors for business that will hopefully set out seven billion Euros.
President Tomislav Nikolić will also attend Moscow conference.
According to Belgrade`s daily "Večernje novosti", the most valuable projects are in energy sector – constructing the hydroelectric power plants, thermal power plants and those which combine the two sources of energy. Among the projects which need foreign investors in order to be realized is the construction of "Đerdap 3" hydro power plant on the Danube River.
The Đerdap 3 would be a part of the Đerdap hydro power complex, on the river Danube, built jointly by Serbia and Romania and commissioned in the 1970s. It currently comprises the Đerdap 1 and Đerdap 2 with capacity of 1,058 megawatts (MW) and 270 MW, respectively.
In September, Serbian Energy Ministry announced that Chinese company Norinco wass interested in participating in the project for the construction of the Đerdap 3 hydro power plant. Officials from the Chinese company held talks in Belgrade with energy minister Zorana Mihajlović on technical aspects of the project as well as on financing options.
Projects connected with Kolubara lignite mine as well as the investment considering "Torlak" Institute of Immunology and Virology would also be presented to Russian companies.
Serbian representatives will also focus the attention of their Russian interlocutors to fruits and vegetable export and to constructing tourist centers and harbors as well. Although Serbia and Russia have signed a free trade agreement, on the basis of which almost 90% are based on customs-free export, Serbian manufacturers have not exploited that advantage sufficiently.
With regard to industry, Russian companies would be offered mainly recapitalization of big public sector enterprises.
President Tomislav Nikolić as well as several ministers will also visit Moscow next week.
Government representatives have prepared detailed presentation on Serbian economy, investments climate and measures adopted in order to attract foreign firms. Current Russian investors in Serbia will share their experience with potential new ones.