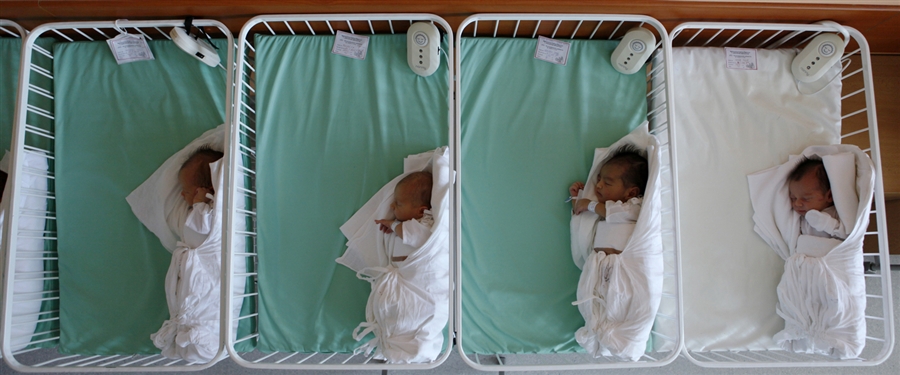 By Milos Mitrovic – Belgrade
The number of parents, who for decades try to prove that their newborns have been stolen in maternity hospitals, held a protest in front of the court building in Nis. They demand from the government to adopt lex specialis on missing babies. The law will soon be presented in the National Assembly, Serbian media reported today.
Although there are no official figures, it is assumed that approximately 6,000 parents look for around 10,000 children, Radio-Television of Serbia (RTS) reported. The newborns have allegedly been pronounced death by maternity hospitals under suspicious circumstances and afterwards given up for adoption with new documents. Such practice allegedly existed since 1956, the protesters in Nis told RTS.
"All parents from Belgrade have received the certifications which confirm that their babies have never been buried. This is the official document and the state of Serbia still has not an answer to it", Goran Filipovic from Belgrade said.
Vukosava Balujev from Sokobanja looks for her son from whom she has been separated in maternity hospital. "I am looking for my son for 40 years. The most painful moment is when you walk down the street an look at every passenger trying to find similarities with your children which are with you", she said.
The parents became suspicious toward the official explanations when they have started to receive documents for vaccination, conscription, school, voting…
National prosecutor's office has launched an investigation on allegedly missing babies 11 years ago. A year after the investigation has been suspended due to statute of limitations; in 2005 special parliamentary committee has adopted certain conclusions, but none of them has been implemented so far.
"The government has to launch the number of measures and to establish the mechanism in order to provide the answers and light upon every suspicion on what happened to babies. This was decided by Strasbourg court (European Court of Human Rights)", Dragan Djordjevic from Committee for Human Rights in Serbia has said.
In 2013 Strasbourg court has released its first verdict deciding on Serbian nationals lawsuits. The court has ordered Serbia to pay damage to Zorica Jovanovic from Batocina. Jovanovic gave birth in 1983. The court has dismissed the complaint by Serbia.
"The parents have right to suspect", Misa Ristovic, journalist of "Vecernje novosti" daily who covers missing babies cases for 15 years has said. "If the government offers the concrete evidences, everybody would say that everything is settled and that baby obviously died. However, many parents did not got the truth", Ristovic said.
The treatment of missing babies cases in Serbia would be scrutinized by Council of Europe's Committee of Ministers, RTS underlined.