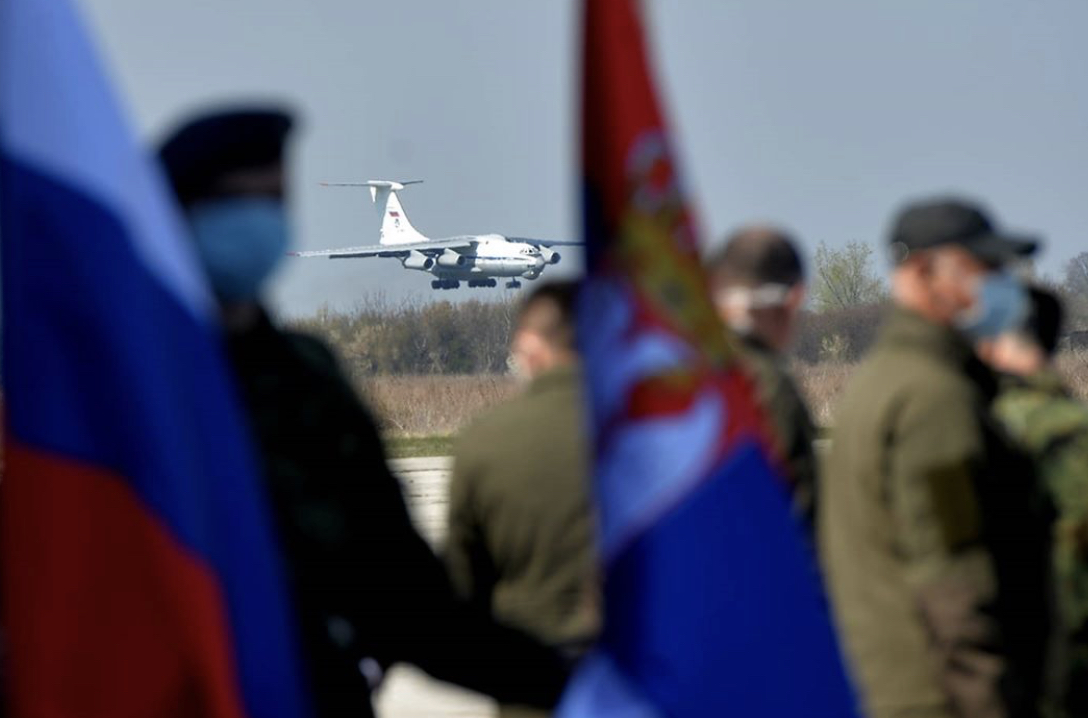 An aircraft from the Russian Federation landed at Batajna airport at noon carrying protective equipment, as well as outdoor disinfection machines.
The plane was welcomed by Serbian Prime Minister Ana Brnabic, Russian Ambassador to Belgrade Aleksandar Bocan Harchenko, and other Serbian officials.
The Prime Minister of Serbia noted that this assistance from Russia was necessary and had come on a difficult day for the country in its fight against coronavirus, as this battle was already entering its fifth week during which the highest number of victims was recorded so far, according to Brnabic; 8 people had died and more than 300 new cases were confirmed.
She thanked the Russian Federation for its assistance to Serbia in the fight against coronavirus. She stressed that this was a contribution to the partnership provided by the Russian Federation in several other countries around the world, noting that the world amidst this struggle had become a place where partnership and community are important.
"On behalf of the Government, the President of Serbia, I ask that I express our gratitude for the support our people have received by the Russian Federation.
The Russian ambassador, for his part, stressed that the Russian aid constituted a decision and came at the behest of Russian President Vladimir Putin, as a result of an agreement with Serbian President Aleksandar Vucic.
"This act consolidates our friendship. When it comes to helping, we have everything that matters; but the most important is the human factor. A team of top experts and top professionals, whatever the risk, is here. I am convinced that help is coming on time and that the activity of our experts will help improve the situation", said Harchenko.
According to information, this is the first of the 11 "il-76" – "iljushin" aircraft that will be arriving during the day and tomorrow to provide Russian assistance to Serbia to fight the coronavirus pandemic.
The transport aircraft carried a team of eight virologists and epidemiologists, as well as modern equipment for epidemiological diagnosis and disinfection in Serbia.
They are intended to be used to disinfect certain areas and means of transport, while also conduct analyses of pathogens and much more.
Russia's Defense Ministry has stated that it will be transporting a total of 87 military virologists and doctors, special equipment, including protection equipment and 16 units of military equipment. /ibna