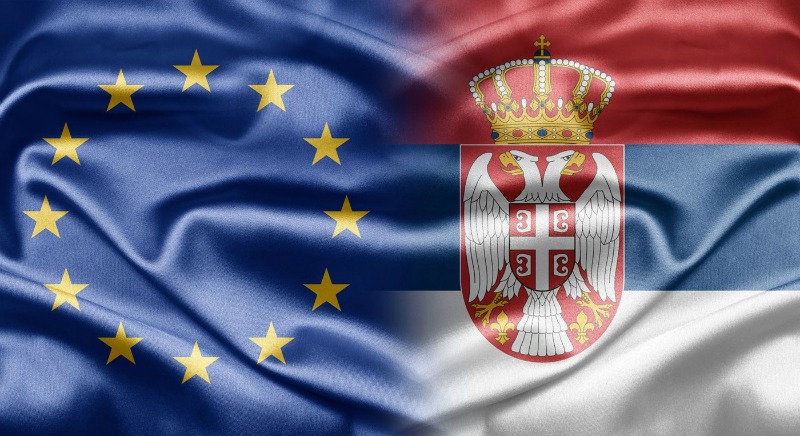 The British Guardian dealt with Serbia on Monday in an article entitled "Coronavirus diplomacy: how Russia, China and EU vie to win over Serbia".
Serbia, a candidate country for EU membership that has been flirting with both Moscow and Beijing in recent years, has become a crossroads of competition for "coronavirus diplomacy", which is particularly evident, according to the Guardian.
According to the newspaper, in the first hours after the declaration of the pandemic and the declaration of a state of emergency in Serbia, President Aleksandar Vucic spoke with harsh words against the EU, because on the same day the President of the European Perspective Ursula Von der Leyen banned the export of medical supplies from the EU bloc.
"There is no European solidarity. It was a fairy tale. I have sent a special letter to the only ones who can help. This is China", Vucic said at the time.
According to the Guardian, the President of Serbia asked for help from China for supplies, equipment and advice for the fight against the pandemic and soon a plane from China landed in Belgrade.
According to the Guardian, the Chinese first sent to Belgrade a plane full of equipment and six doctors-experts to help coordinate a national policy to combat the spread of COVID-19, with the Serbian President full of emotion kissing the Chinese flag out of gratitude and once again criticizing Europe for the lack of help.
"This is not exactly what we would like to hear from a government that claims to be doing everything possible to join the EU", said a European diplomat based in Belgrade. But even in Spain and Italy, there has been anger at the lack of a coordinated European response to the coronavirus crisis, while for those outside the EU bloc such as Serbia, the rejection has been felt even more strongly, the Guardian notes.
China was happy to fill this void, the paper reports. "Serbia followed China's model of tackling the pandemic of coronavirus and in cases of mild symptoms, there was isolation of patients in large temporary hospitals. This was not followed by the complete isolation of areas, as the Serbian citizens would not accept it, but there was a strict isolation for the elderly.
In addition, according to the newspaper, Russia followed in the footsteps of aid, mainly by sending disinfectants to hospitals and public places, a help that was gladly accepted by Serbia, with the opposition in Moscow accusing the government that the help abroad is a propaganda, as doctors in Russia lack the basics", the Guardian continues.
Following public criticism from the Serbian president, the Guardian writes that the EU has also begun to show that it is "happy to help Serbia".
"The EU Delegation has stated that more than 200 million euro in financial assistance and loans of more than 250 million euro have been provided to help medical facilities. Also, a laboratory funded by the EU in Serbia has been reorganized to become a coronavirus screening laboratory. The EU has pledged millions of euros to Serbia in the short and medium term to combat COVID-19 and its aftermath", the paper said". The EU is trying to prove that stories of European values ​​and solidarity are not fiction, while for China it is a change of narrative to present the country as a solution for the coronavirus and not its cause"./ibna