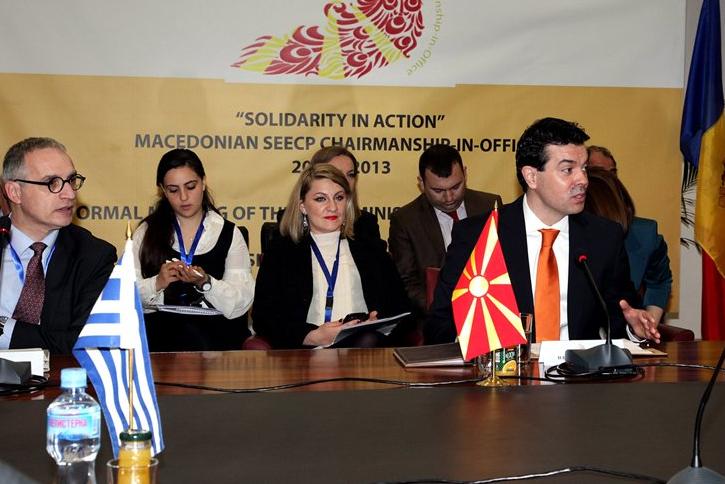 Skopje, May 27, 2013
Serbia, Romania, Bosnia and Herzegovina and Greece have objected to the participation of Kosovo in the Ohrid Summit.
Sources from the President's office in FYR Macedonia said that there's been reactions by these countries in order for Kosovo not to participate in the Ohrid Summit, should Kosovo have been invited as a member with equal rights, whereas President's Ivanov intention in this Summit was to sit the President of Kosovo, Atifete Jahjaga and the Serb President Tomislav Nikolic together during the proceeding of the Summit.
"This Summit was going to be historical because for the first time, the President of Serbia, Croatia and Kosovo would be sat together. In spite of our efforts and desire, we could not achieve this", said sources from the cabinet of President Ivanov, who this year led the Southeastern Europe Cooperation Process which finalizes with Ohrid Summit on June 1.
Sources say that Brussels and Washington were also involved in the efforts to accept Kosovo in these proceedings. Serbia, Bosnia and Herzegovina, Romania and Greece, which have not recognized the Independence of Kosovo, have refused the participation of this country in these proceedings.
The cabinet of President Ivanov explains that the invitation was not only in the hands of FYR Macedonia, but also other members of SEECP. /ibna/