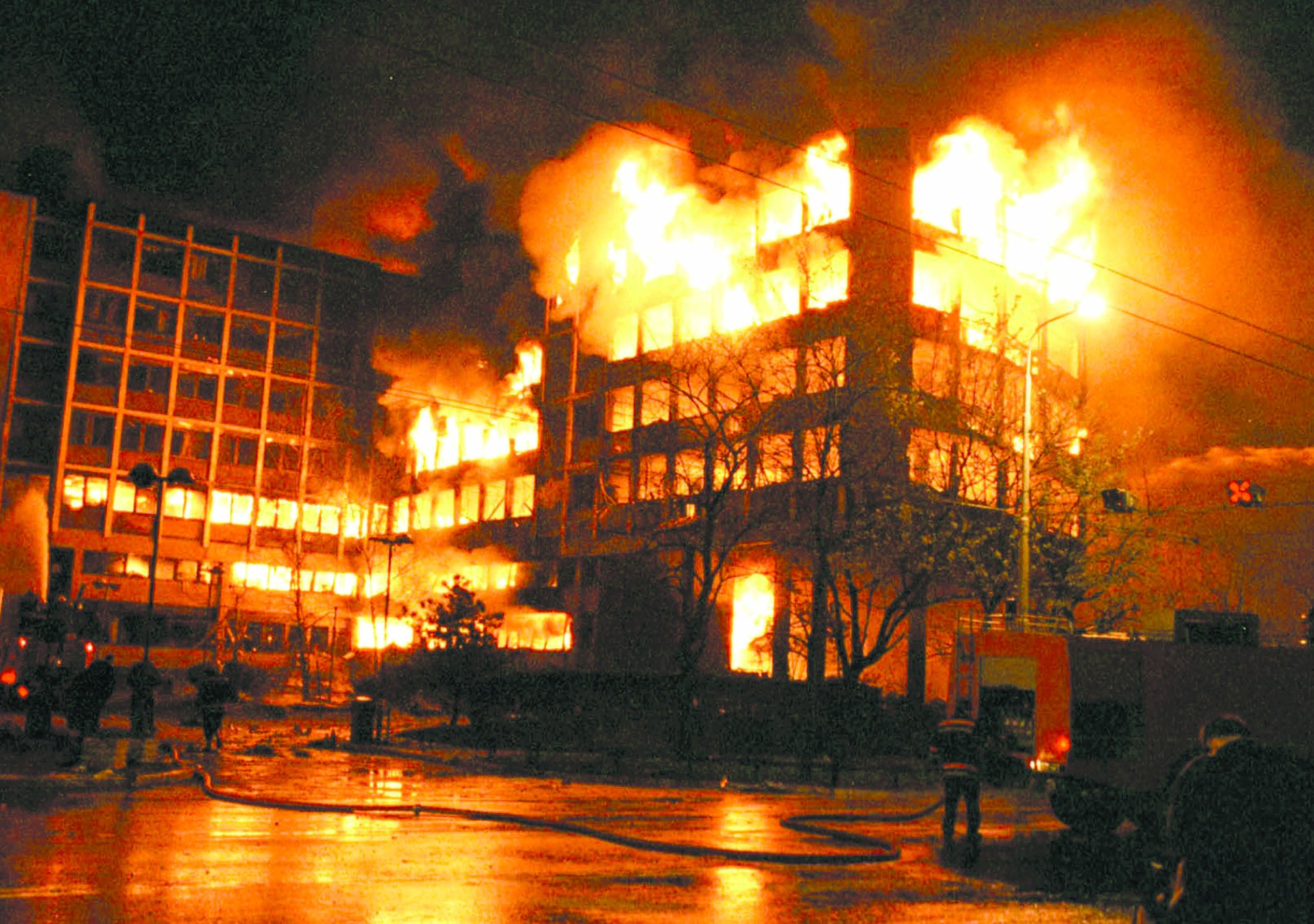 Belgrade, March 24, 2015/ Independent Balkan News Agency
By Milos Mitrovic
Commemorations of the 1999 NATO bombing against Serbia are being held nationwide, while central manifestation would be organized in Belgrade later today. "By defending itself, Serbia defended justice, international law and institutions", President Tomislav Nikolic said in Aleksinac, a town heavily affected with the bombs.
NATO started its air campaign on March 24, 1999 after Slobodan Milosevic, FR Yugoslavia President at a time, refused the peace proposal offered by the West. NATO claimed that it had started bombing to protect ethnic Albanian civilians in the Autonomous Province Kosovo and Metohija from Serbian police. In a campaign that lasted 78 days, 19 NATO members took part; more than 2,500 people were killed. Both military and civil objects were targeted including bridges, hospitals and maternities. The damage is estimated to approximately USD 100 billion.
Alongside commemorations, Serbian media report on the current widening cooperation between Serbia and NATO. In January, Serbia and NATO have signed Individual Partnership Action Plan (IPAP) which, according to some analysts, include the possibility Western alliance to use military objects in Serbia. Recently, Danas daily reported that Serbia will have 22 joint maneuvers with NATO and only two with Russia later this year. Serbian officials underline that the country would remain military neutral and would not become NATO member; but NATO representatives told the columnist that a membership is not the priority for the alliance.
The priorities are rather comprehensive cooperation with Serbia and strengthening of the "political dialogue" – this is the exact purpose of the IPAP.
President Nikolic laid a wreath to the monument of the NATO victims in Aleksinac. He said that the nation should always be willing to forgive, but never to forget. "By defending our territorial integrity, we have defended the international principle of the integrity of every sovereign country in the world", he stressed.
Nikolic underlined that NATO aggression against Serbia had "opened Pandora's box with terrifying consequences to the international community".
Interior Minister Nebojsa Stefanovic paid his respect to all policemen killed in the NATO bombing. "Their courage and sacrifice must not be forgotten", he said. Stefanovic and Foreign Minister Ivica Dacic have laid a wreath before the monument in Strazevica hill in Belgrade, where two Yugoslav Army soldiers were killed.
Photo: Belgrade under NATO bombing in 1999