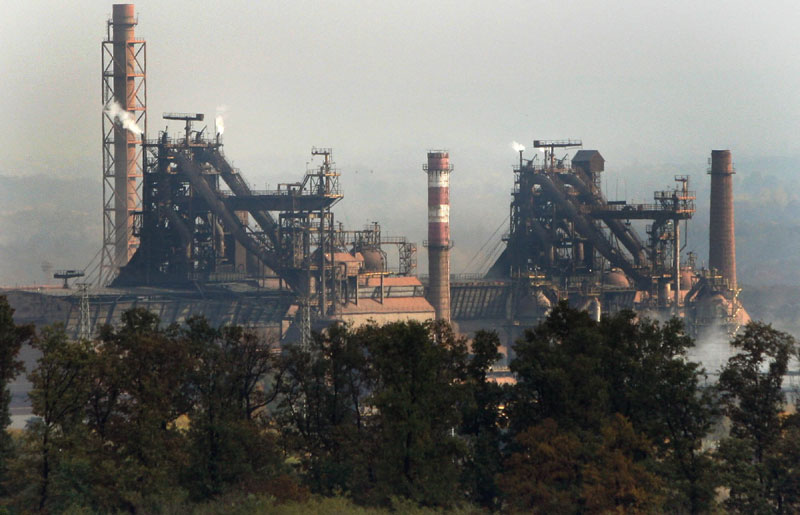 Belgrade, February, 17, 2015/ Independent Balkan News Agency
By Milos Mitrovic – Belgrade
Serbian government decided today not to accept American company's proposal for privatization of Zelezara Smederevo steelmaker. Prime Minister Aleksandar Vucic said today this was not "the end" for Serbian loss-making firm. At the press conference Vucic explained that government would declare public call to appoint managerial board on Monday.
"The workers will keep their jobs", he underlined after revealing Esmark's offer refusal.
"The real reason why we have refused the proposal was the fact that we did not get guarantees that Zelezara's working capital would be preserved and that raw materials will not be exhausted with abandoning the firm afterwards and complaints about the market conditions", Vucic said.
State-owned since its foundation, Zelezara was part of the U.S. Steel Corporation from 2003 to 2012. In January 2012, U.S. Steel sold the company to the Government of Serbia for 1 dollar, leaving it with 5,400 employees and amounted liabilities due to dropped global steel prices.
Government's plan now is to find most skilled people to run the company, Vucic said. At the same time, he announced that Serbia would continue to seek the partner for takeover.
"I am convinced that we would make to find the partner which would make Zelezara the pillar of Serbian economy", he said. Vucic added that today's refusal was not an easy decision.
"For months we have been trying to save Zelezara, to save what used to be a motor of Serbian industry, to increase GDP with parallel fiscal consolidation measures in order Serbia finally to become an healthy economy", Vucic stressed.
PM thanked to Zelezara's workers and trade unions for their assistance and support.