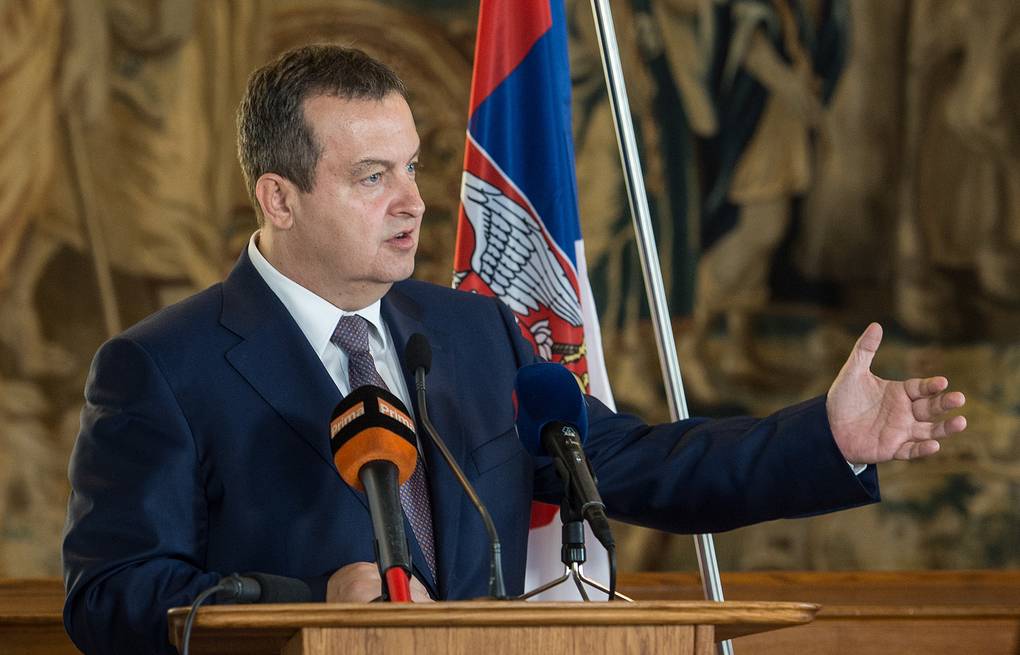 The deadline for holding a referendum on changing the constitution is until the end of the year, said Serbian National Assembly Speaker Ivica Dačić.
He said that if parliamentary elections were to take place next year, changes to the constitution would have to be approved before parliament could be dissolved.
He stressed that consultations on the amendment of the Constitution will be held today, which will be attended by Prime Minister Ana Brnabić, Minister of Justice Maja Popović, Chairman of the Committee on Constitutional Affairs Jelena Žarić, as well as representatives of the working group, the judiciary …
Dačić reminded K1 TV that it is the matter of changing the provisions of the Constitution concerning the judiciary.
He also said that no one is pressuring the countries of the region and Pristina to approve the resolution on Srebrenica, but that it is flattery and the creation of an atmosphere that only Serbia does not condemn the genocide.
Dačić told K1 that Serbia never justified the crimes that took place, but that a situation should not be created in which only one crime is convicted, but not crimes committed against the Serbian people.
"If one wants to be fair, then one must condemn all crimes," Dačić said.
Asked if the text of the resolution on Srebrenica in Pristina was the same as that adopted in Podgorica, Dačić said he did not read the text, but assumed it was "one and the same cliché".
"I think for many years no one has invented words that would be specific, but various resolutions are being adopted around the world that end up with one thing, to condemn genocide, and that should not surprise us at all," Dacić said.
He recalled that Montenegro approved the resolution on Srebrenica in 2011, which condemned the crime, but said the resolution was probably inappropriate because it did not mention "genocide".
Dačić said that Serbia had previously called on all parliaments of other countries to condemn all crimes, adding that no one has done so far.
He asked what would happen if Serbia adopted a resolution on the genocide in Jasenovac and if Croatia understood if it turned against its people.
"It is a sad situation that the crime against Serbs is not a news and does not deserve attention," Dačić said.
He added that with these resolutions, the gaze is again on the past, and with such a view, he points out, the region can not go very far./ibna