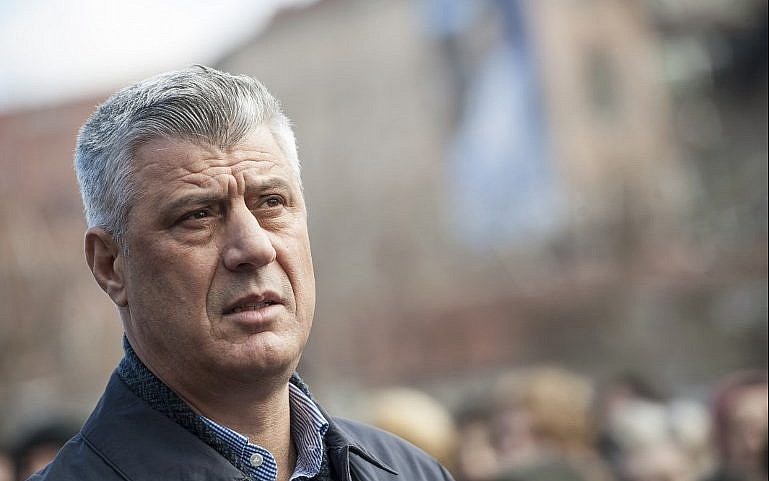 If the president of Kosovo, Hashim Thaci, tries to visit southern Serbia, the police would act in accordance with the indictments against him issued by Serbian courts, said interior minister Nebojsa Stefanovic. Serbian courts have indicted Thaci for the war crimes committed during the war in Kosovo in late 1990s.
At the same time, Stefanovic claimed that the authorities in Pristina have prevented president Aleksandar Vucic from visiting the Serbs in Banje village, during his stay in Kosovo last weekend. When asked whether Serbia would act "diplomatically" or arrest Thaci in case that he tries to visit the south of the country, partly inhabited by an Albanian ethnic minority, Stefanovic said that "Serbia is a country in which the rule of law exists".
"We have the orders of our courts which have to be respected; the Interior Ministry will act accordingly", Stefanovic said.
As reported by the media in the south of Serbia, Thaci, as the "president of the Republic of Kosovo", is supposed to visit the towns Bujanovac and Presevo on Wednesday.
Stefanovic claimed that blockades on the roads in Kosovo, which have prevented Vucic from visiting Banje village, were "obviously organized by Pristina authorities". "At this moment I do not have evidence in that regard, but according to the statements and behaviour of the Kosovo police service… it is obvious".
And the reason for this "obvious" actions of Pristina was the fact that Vucic visited Gazivode lake, "which was a terrifying political blow for them" (Pristina), Stefanovic said. It seems that Vucic's visit to Gazivode lake was allowed by Pristina authorities, following the pressures by the Western countries.
Previously, Pristina announced that Vucic will not get the permission; The Serbian president then "threatened" that he would not visit Kosovo at all, amid efforts to resolve the long standing dispute between Belgrade and Pristina./IBNA