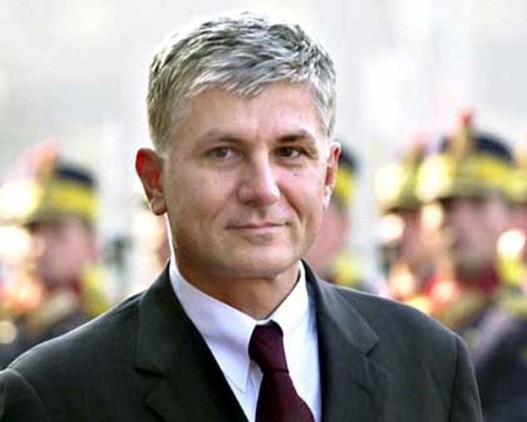 By Milos Mitrovic – Belgrade
"Serbia is absolutely ready to reveal political background of Prime Minister Zoran Djindjic assassination and to accept all relevant evidences", Justice Minister Nikola Selakovic said on Friday. "Given the fact that we have been capable to find the murderers, I don't expect the problems in revealing those who were giving orders", Selakovic said in the interview for Pink television.
Members of European Parliament have recently demanded political background of the assassination to be investigated, Selakovic confirmed. He specified that MEP`s have submitted request to European Commission demanding the admission of the case at the list of preconditions in EU-Serbia accession negotiations.
Zoran Djindjic was appointed for Prime Minister after the collapse of Slobodan Milosevic authoritarian regime in 2000. He was assassinated in 2003 by Zvezdan Jovanović, a former-Special Forces (JSO) operative who had ties to the Serbian Mafia. Milorad Ulemek, former JSO commander, was convicted of the assassination of Zoran Đinđić to 40 years in prison. Serbia-EU accession talks have started in January.
Selakovic emphasized the necessity to investigate "the background of  any murder, especially assassination of high officials such as Prime Minister". When asked whether there were political background evidences in certain European countries, Selakovic said he has heard on their existence in media from European Parliament rapporteur for Serbia Jelko Kacin. "I have demanded the information after the news appeared … We did not received anything yet", Selakovic said.
Kacin told to daily Dnevnik on February 16 that he had been informed that there are documents, outside Serbia, in connection with a political plot behind the assassination of  Djindjic that could be used in the event of a new investigation.