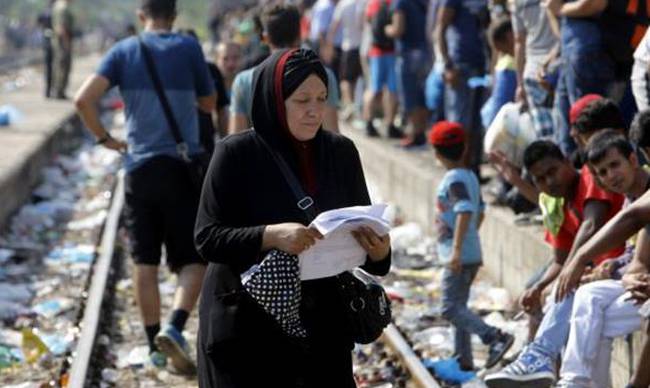 Belgrade, December 16, 2015/Independent Balkan News Agency
By Milos Mitrovic
Serbia's role in coping with the refugees crisis has been praised by the European Union and we will continue in this course, Serbian President Tomislav Nikolic said after meeting with Donald Tusk, EU Council President in Brussels today. FYROM's President Djordje Ivanov also attended the meeting.
Serbia is ready to accept up to 6,000 refugees during the winter, Nikolic said. According to Radio-television of Serbia President underlined that Serbia "unlike Macedonia" would be ready to "temporarily take migrants for a longer term".
"Especially during this winter time when they are going to stay longer because of transportation… We can accept between 3,000 and 6,000 (refugees) and even more and we need help for this", Nikolic said.
He expressed his satisfaction that EU has opened the first chapters in the accession negotiations with Serbia earlier this week. Both European Commission and European Parliament have praised Serbia's role in coping with the migrants crisis, Nikolic went on.
He stressed that Serbia's reaction to the crisis was in the spirit of its history and tradition, adding that Serbia would continue in the same manner regardless what would be the amount of EU's assistance.
In Serbia's Presidents words, Europe is now good organized considering migrants. "It looked pretty disorganized until now", Nikolic concluded.