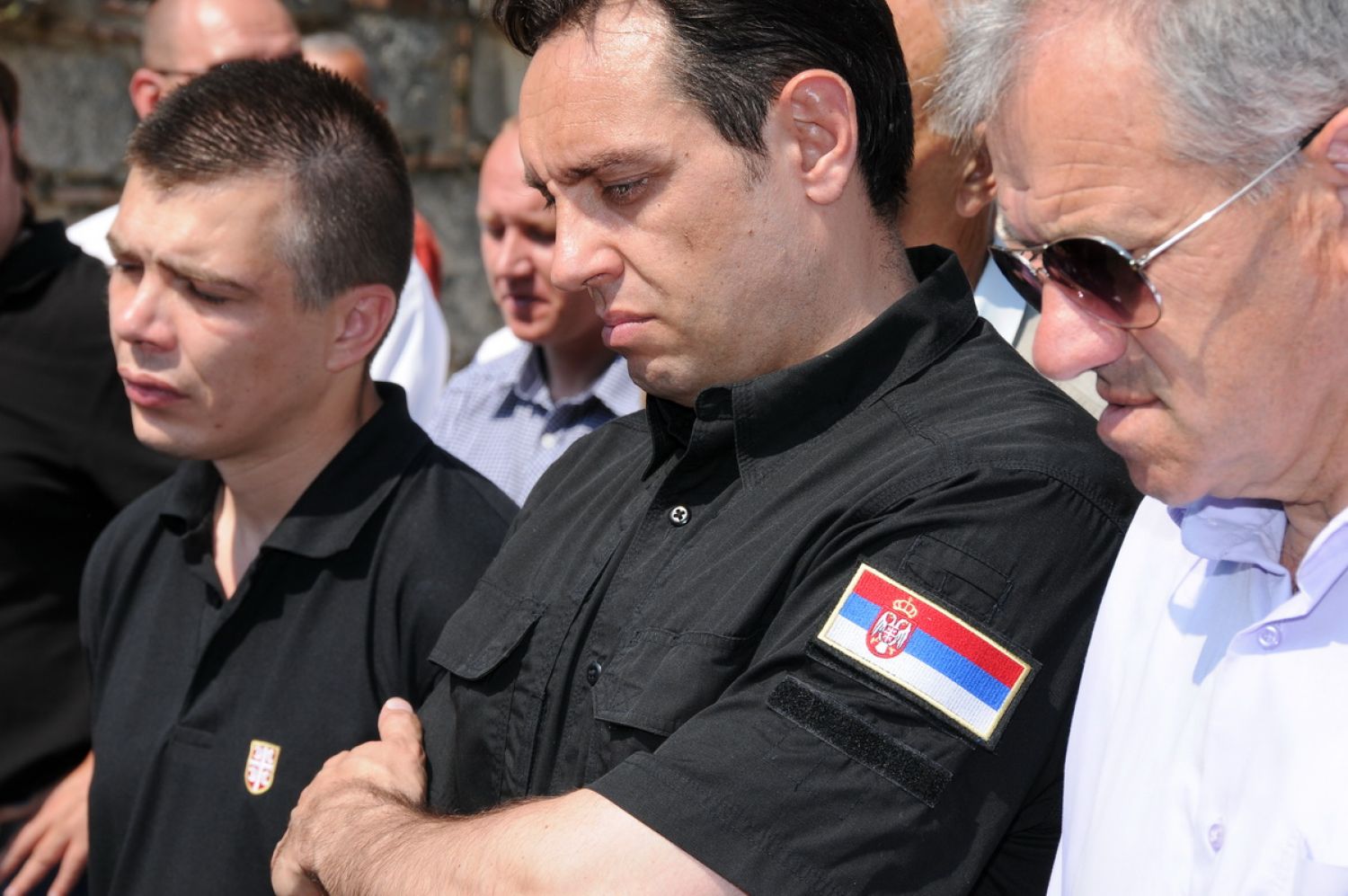 Belgrade, November 19, 2015/Independent Balkan News Agency
By Milos Mitrovic
The economic migrants from FYR Macedonia cannot enter Serbia because Croatia and Slovenia had announced earlier they would not accept them, Serbian minister in charge for the refugees and migrants said in Belgrade today.
"We have to protect our country and therefore we have decided to take reciprocal measures", Aleksandar Vulin (photo) explained. He warned that the problem should be resolved by all countries which are on the refugees route and that unilateral measures "may be harmful and could create problems".
"We will not allow anyone who cannot continue the trip to enter Serbia. We are not the final destination country, they just pass through Serbia and it will remain so", Vulin underlined. He added that this morning some 1,000 migrants were in Sid, near the border with Croatia, waiting for further transportation.
At the same time, UNHCR stated that both Serbia and FYROM have limited the flow of migrants, allowing pass just to Syrians, Iraqis and Afghans. UNHCR spokeswoman Melita Sunjic said that hundreds of migrants from other countries remained on the borders. She added that FYROM has closed its border at 3 A. M. Some one hundred people remained in no-man's land.
Sunjic said that starting from Wednesday at 6pm, Serbia begun sending back to FYROM all those who were not Syrians, Iraqis and Afghans.