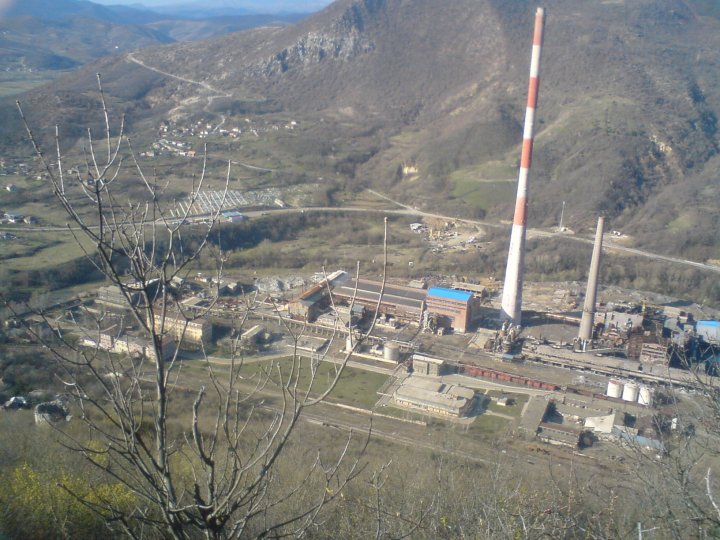 Belgrade, January 19, 2015/ Independent Balkan News Agency
By Milos Mitrovic
Kosovo Parliament debate on the ownership of the industrial complex in Mitrovica which was scheduled for today has been delayed for Wednesday, due to Serbian government insistence, Prime Minister Aleksandar Vucic said.
According to Vucic, the issue "has been discussed with the representatives of the international community" during the weekend, while further talks with Kosovo government as well as Serbian community representatives start today.
If Kosovo government tries to take control over Trepca mines industrial complex, Serbia would consider giving up from talks on normalisation of the relations with Pristina; Belgrade would also initiate a privatisation procedure, economy minister Zeljko Sertic said earlier today. Last week government in Pristina announced the amendment of the law on public enterprises that would enable it to takeover Trepca.
"The state of Serbia is indisputable owner of Trepca with majority stake", minister Sertic told Serbian national television (RTS) today. He added that Serbia owns 55 percent of Trepca while 22 percents are owned by Serbian companies; therefore, unilateral privatisation is not possible, Serbian minister stressed.
Serbian government has already received four letters of interest from the companies from United States, Canada, Switzerland and Hungary, Sertic said. Two Serbian companies are also interested in the privatisation of Trepca, the minister revealed.
Sertic said that Kosovo agency for privatisation has been trying to put Trepca issue on the table while Serbia has postponed all talks until further notice in order Belgrade-Pristina negotiations to proceed. Current "non-compliance with all rules and procedures could create unforeseeable consequences on north Kosovo population".
Marko Djuric, head of Serbian Office for Kosovo and Metohija, said that "this is a kind of situation when we should show our teeth and draw the line".
"If you let down certain things you would hardly correct them later. The consequences for the Serbian community would be far-reaching to that extent that we could talk about total economic deprivation of our people", Djuric underlined.
He added that the representatives of the international community including  EU understand the complexity of the problem. "Although, in general, they do not agree with us considering Kosovo and Metohija status, they do respect private property".
The "stealing, confiscation" of Trepca would be "unacceptable in political terms" and would "undermine the very foundations" of the Brussels agreement on normalization of the relations between Belgrade and Pristina.
"What could we discuss about if provincial government adopts the decision to authorise by itself to transform every public enterprise into 100 percents property of the so called Republic of Kosovo", Djuric said.
With up to 23,000 employees, Trepča was once one of the biggest companies in socialist Yugoslavia producing lignite, lead, coal, silver, zinc, gold and ore. This complex progressively collapsed after 1999 NATO intervention against Serbia.