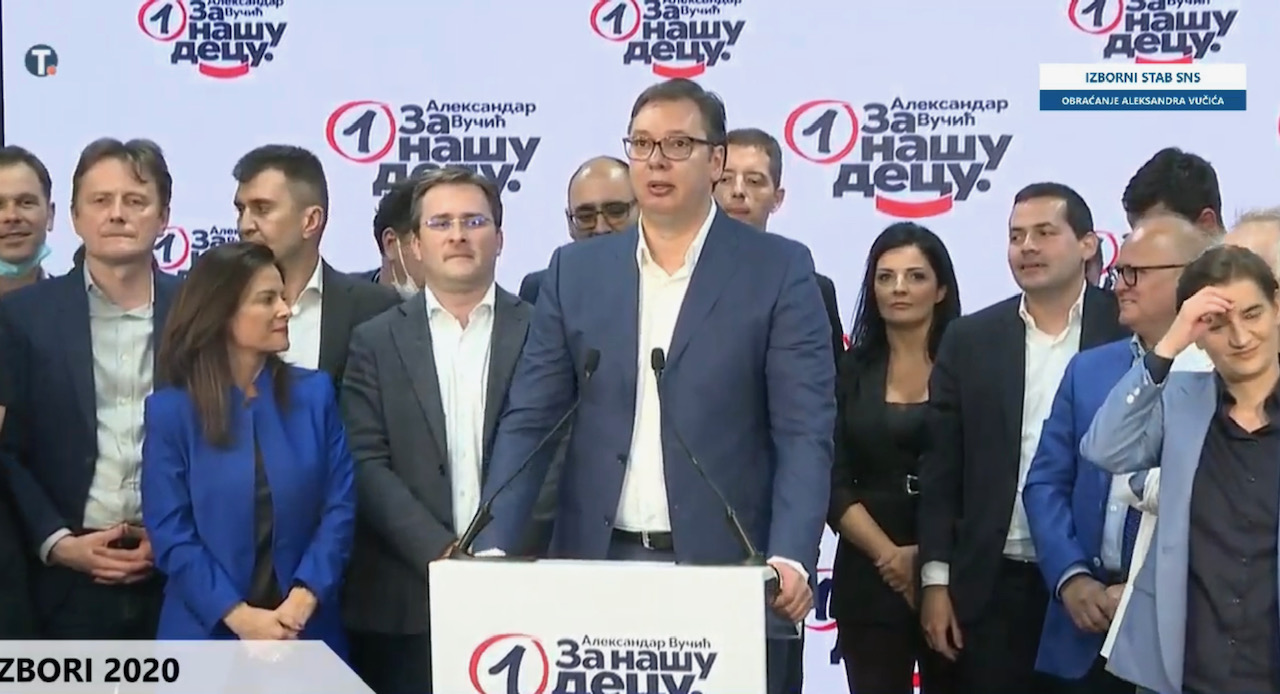 According to estimates by the IPSOS and CESID companies, the exit-polls across the territory and with the incorporation of the questionnaires at 91%, Aleksandar Vucic SNS's party has won a landslide victory.
According to estimates, Aleksandar Vucic's SNS party receives 62.60% and 191 of the 250 seats in the Serbian National Assembly.
Ivica Dacic's Socialist Party SPS-JS receives 10.90% and 33 seats, while Aleksandar Šapić's party – Victory for Serbia – is at 4.20% and 12 seats.
In addition to the three first parties, other parties that gain representation in parliament are István Pásztor's minority Hungarian Vojvodina Union with 2.30% and 7 seats, "Only Justice" of the Academic Muamer Zukorlić – SPP – DPM with 1% and 3 seats, Alternative Democratic Albania with 0.90% and 2 seats and finally SDA Sandzak of Dr. Sulejman Ugljanin with 0.70 and 2 seats.
In his first statement shortly after the first results, Aleksandar Vučić said: "We got more than two million votes tonight!"
"I have been in politics for a long time, but I have never experienced such a moment. Tonight I gained a lot of people's trust in conditions that few believed. We have received a great warning from the people that we must be even more responsible, more careful, more diligent", said the Serbian President, concluding with a big thank you: "Thank you Serbia."
Ivica Dacic said in a statement that the boycott had failed, and that Serbia had maintained its stability".
EU Commissioner for Neighborhood and Enlargement Oliver Varhelyi said in a Twitter post: "This is a significant day for Serbia in the parliamentary and local elections. We look forward to working with the new government on EU-related reforms. Committed to helping Serbia move quickly into EU membership and supporting economic recovery after the COVID-19 crisis"./ibna