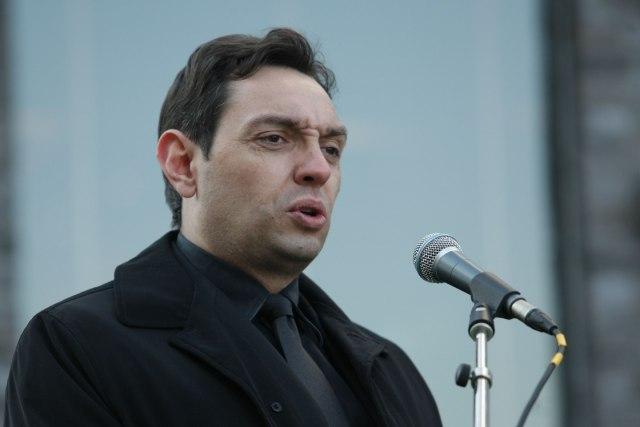 Serbia's policy of military neutrality is the country's permanent commitment, Minister of Labor, Social and Veteran Affairs Aleksandar Vulin said on Friday.
He was addressing the central state ceremony to mark WW1 Armistice Day.
The minister said in his speech that the Serbian people did not decide on either of the world wars, the wars in the former Yugoslavia, or the NATO bombing of Serbia, and that Serbians "never sought any war, but paid for peace with war each time, and for that reason, know the price of peace."
"If we could not decide on our wars, Serbia wants to, here and now, decide on how to grow, develop, and last, and that is why the policy of military neutrality is our permanent commitment," Vulin said.
This policy, he stressed, is our chance to show the big and the powerful that we are looking for friends wherever they may be, "while enemies will choose us themselves – but we will not be seeking them out nor inviting them."
"That's why this policy is a way to show that we have learned our lessons from the wars that decimated us, and left us crippled," the minister underlined.
Such a policy, he continued, is not an excuse not to fight against the terrorist evil, but our message that we are here, on our own land, that we do not intend to go anywhere or move against anyone, and have only one wish:
"That our children grow up to be doctors, engineers, poets, farmers… and to raise one generation that will not know war."/IBNA
Source: B92