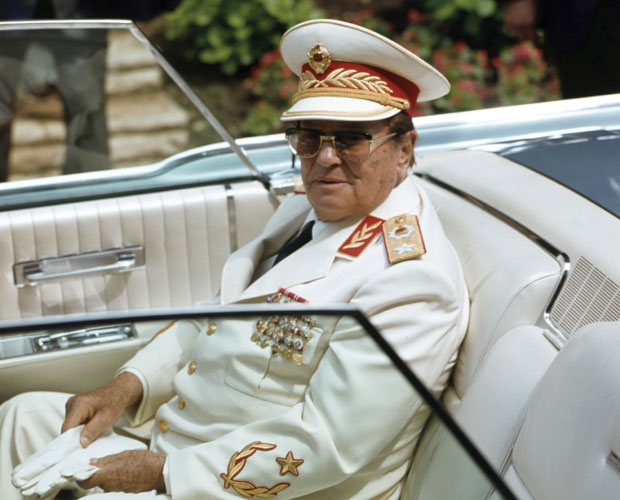 Belgrade, February 17, 2016/ Independent Balkan News Agency
By Milos Mitrovic
Serbian budget which is already under pressure will be faced with 40 years old debt that yields to maturity this year. Namely, 300 million euros borrowed under the rule of the former Yugoslav marshal Josip Broz Tito will have to be paid off to the Paris Club, London Club as well as to the European Investment Bank and European Union.
Serbian Central Bank confirmed that the exact sum is 289.2 million euros. Serbian media report that the time has come for the children to atone for the sins of their parents who lived in prosperity under Tito's rule.
Sources from the Central Bank told "Blic" daily that the government has to pay off 103.6 million euros to Paris Club, 74.7 million to the World Bank, 53.8 to London Club while 44.7 million euros Serbia owes to EU. The total indebtedness of Serbia to those institutions was 8.8 billion euros.
If 276.9 million euros would not have to be paid off to foreign creditors it could be used, for example, to build 110 kindergartens, Serbian media claim. The debt is equal to the cuts government has achieved by introducing solidarity wages tax for medical stuff, professors and officials financed from the state budget.
Credits from Tito's era have also annulled savings achieved by pensions cuts (200 million euros).
Yugoslav foreign debts were at modest level until 1978, when they started to grow until 1983, economist Mladjan Kovacevic says. But afterwards credits have been shrinking. In 1990s, under the rule of Slobodan Milosevic, Serbia has borrowed only 400 million euros due to the international embargo.
But in the last eight years Serbian public debt has grown by 16 billion euros – in 2008 it was 8.7 while now it has reached 24.8 billion.
From 1992 until 2002 Serbia was not paying off its obligations to its creditors. From 2001 to 2005 Serbia has agreed paying arrangements to its creditors.