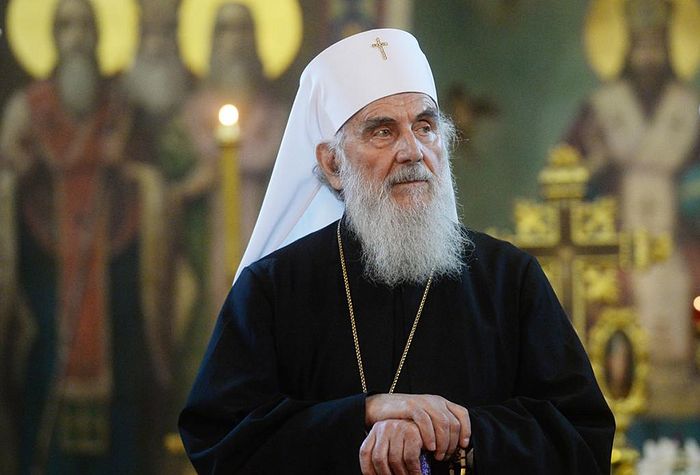 Today, Serbian Patriarch Irinej called on Turkey to withdraw its decision to turn Hagia Sophia into a mosque.
He argued that the only fair solution was to maintain the status of this building as a museum and to make it possible to perform Muslim and Christian worship.
"The temple is more than spacious enough so that no one gets in each other's business. Such a solution would have no precedent in the modern world. We note that not only in Jerusalem or Sinai – and these are sacred places for believers of both religions, but also elsewhere, in Serbia as well and in other areas where Serbs live, the church and mosque often stand side by side, proving in practice historical coexistence, tolerance and trust between neighbors", Irinej said in a statement.
He added that Hagia Sophia had operated as a Christian church for more than nine centuries, and as a mosque for a little over five, noting that it constituted once the most important church in "the whole of Christendom", both in the East and in the West.
"We consider the revocation of Ataturk's decision and the unilateral return of Hagia Sophia to the status of a mosque, therefore, to be not only a historical injustice but also a hasty and unnecessary political step, detrimental to Turkey's international reputation and to the relations and trust between Christians and Muslims across the world", he stated.
Irinej expressed hope that it was clear to everyone that the alternative to the future lied not in fabricated confrontations between the two major world religions, Christianity and Islam, but in peace between the members of each religions, and not just in peace or simply tolerance, but moreso mutual respect.
The Serbian Patriarch joined the wave of appeals towards Turkish President Recep Tayyip Erdogan initiated by Patriarch Kirill of Moscow, Pope Francis and others, urging him to retract his intention to change the status of Hagia Sophia and maintain the status quo.
"It's not too late for that. Such an action would serve him well and would be a consolation and satisfaction for Ecumenical Patriarch Bartholomew, his Church and the Roman (Greek) community in Turkey for their grief and pain caused by this decision, but it would also bring to modern Turkey the approval, trust and acknowledgement of the entire cultural community around the world", Irinej concluded. /ibna