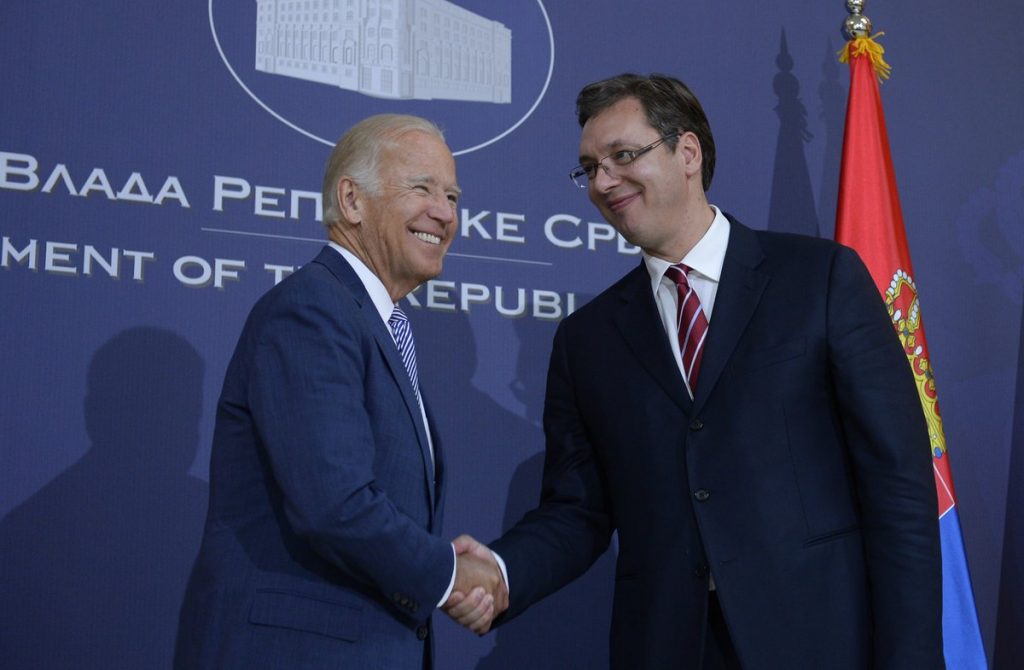 Belgrade, August 17, 2016/Independent Balkan News Agency
By Milos Mitrovic
Serbia simply must be part of a democratic Europe; this is in the interest of both Serbia and Europe, just like it's in European interest to be unified and peaceful, US vice president Joe Biden said in Belgrade on Tuesday evening. At the media conference with Serbian prime minister Aleksandar Vucic, Biden called Serbia a key political and economic cornerstone in the region.
Biden is in his farewell visit to the region. Analysts suggest he was in Belgrade in order to encourage Serbia to remain in path to the EU. Serbia still balances in its foreign policy between West and Russia.
The leadership of Serbia is highly important in this part of Europe, Biden said adding that he also respects very much the leadership of premier Vucic.
"Mr prime minister you have gone a long way in order to make your country victorious in many fields. Both president Obama and I respect the leadership you have shown in many moments, especially in relations with Croatia", Biden told Vucic.
"I have praised the premier because he made efforts for wider reconciliation within the region, by visiting Srebrenica and signing declaration with Croatia; these required a lot of political courage and leadership", the US official said.
In June, Vucic and Croatian president Kolinda Grabar Kitarovic have signed a declaration on improving bilateral relations and resolving open issues.
Biden also made reference to the recent history.
"I would like to add my condolences to the families of those whose lives were lost during the wars in the 1990s, including those whose lives were lost as the result of the NATO campaign", he said alluding to 1999 bombarding of Serbia. Biden strongly advocated for bombardment at the time.
"My visit is short, but I think that we have achieved a lot", Biden concluded.
Before continuing on his trip, with Pristina being his next stop, he called Kosovo Serbia's neighbor.
Considering American investments, Biden said that businessmen intend to go only to the countries which respect the rule of law and where investments are transparent. He added that there is interest in U.S. for direct investing in Serbia.
Biden stressed the importance of free press for a successful democracy. "Civil society and free expression are a foundation for a better life. They have to be stimulated and encouraged", he added on the day when Serbian pro-government tabloid published a list of media and NGOs, which received donations from George Soros's Open Society Foundation.